Happy Mother's Day! How is everyone celebrating this wondrous occasion? To be honest, we don't celebrate Mother's Day (I hate going to restaurants who are out to rip us off), and now that we are 8,000 km apart, I won't be able to bring my mom out for dinner. So I called her yesterday and we had a really long chat, updating each other on our lives. And today, I baked this cake and it's for all the mothers and mothers to-be in the world.
This is a simple and beautiful (just like how all our mothers are) peach cake, frosted with a peach-vanilla buttercream frosting. The peach taste is not very strong in the cake as I forgot to add in the diced peaches in the batter (silly me!). But the cake is so moist and has such a buttery, delicate and soft crumb that makes it so good on its own - it will definitely make a great muffin with the peaches inside.
The frosting is a basic and classic buttercream, flavoured with peach purée and vanilla. I made only a small amount, which is enough to fill and frost the top of the cake lightly. This is perfect as it would have been too sweet for me if I had frosted the whole cake. I will most likely try it with passionfruit purée in the future so that it will offset the sweetness of the buttercream.
And don't you just love the gloss and shine of fruits on cakes and tarts? Most recipes tell me to use apricot jam but seriously, how many of us have it on hand? I don't even have a jar of jam right now. So this glaze recipe that I found on the internet is definitely a keeper because it's so easy to make from scratch (5 minutes!) and it doesn't cloud the natural colours of the fruits.
And here are photos that make this cake happen!
| Step-by-step Photos | |
| --- | --- |
| | |
| 1) Place butter, caster sugar and brown sugar in a mixing bowl. | 2) Cream until light, fluffy and creamy, about 5 to 7 minutes. |
| | |
| 3) Add in egg and vanilla and beat well. | 4) Beat in the milk. |
| | |
| 5) And peach purée. | 6) Sift in the flour mixture. |
| | |
| 7) Add in your diced peaches (which I forgot!) | 8) Divide between the cake pans and bake. |
| | |
| 9) Let the cakes cool completely before frosting. | 10) To make the buttercream, cream butter and sifted icing sugar together. |
| | |
| 11) Add in peach purée and vanilla. | 12) Beat well until light and fluffy and you got your buttercream! |
| | |
| 13) Place a cake layer right-side up. | 14) Plop ½ the buttercream on top. |
| | |
| 15) Spread it over the cake, with the edges thicker than the center. | 16) Place the second layer upside down. |
| | |
| 17) Plop the remaining buttercream on top. | 18) Spread the buttercream evenly. |
| | |
| 19) Place the fresh peach dices on top. | 20) Brush the glaze generously over the cake for a shiny look. |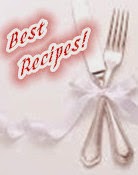 I'm submitting this to Best Recipes for Everyone May 2015 Event (Theme: My Favourite Desserts), organised by Fion of XuanHom's Mom and co-hosted by Aunty Young.
Wishing every mother and mother to-be a blessed Happy Mother's Day!
Peach Layered Cake with Peach-Vanilla Buttercream Frosting
Ingredients
Peach Cake
155 grams all-purpose flour (1¼ cups)
30 grams corn starch (¼ cup)
¾ teaspoon baking powder
¾ teaspoon baking soda
½ teaspoon salt
85 grams unsalted butter, at room temperature (⅜ cup, ¾ stick)
55 grams caster sugar (¼ cup)
65 grams brown sugar (⅓ cup)
1 large egg, at room temperature
½ teaspoon vanilla
125 ml milk, at room temperature (½ cup)
½ cup peach purée
2 peaches, peeled, cored and diced (about 1 cup)
Peach-Vanilla Buttercream
85 grams unsalted butter, at room temperature (⅜ cup)
60 to 90 grams icing sugar, sifted (½ to ¾ cup)
¼ cup peach purée
½ teaspoon vanilla
Pinch of salt
Fruit Glaze
1 tablespoon sugar
1 tablespoon lemon juice
¼ tablespoon corn starch
1 tablespoon water
Assembly
1 peach, peeled, cored and diced (about ½ cup)
Method
Peach Cake
Preheat oven to 175 degrees Celsius (350 degrees Fahrenheit). Butter 2 5-inch cake pans and line the bottom with parchment paper. Set aside.
Combine flour, corn starch, baking powder, baking soda and salt in a small bowl. Set aside.
Place butter, caster sugar and brown sugar in a large mixing bowl and beat with an electirc mixer until light and fluffy, scrapping down the sides occasionally. Beat in the egg and vanilla until combined then beat in the milk and peach purée. Sift in the flour in 2 batches and beat on low speed until just combined. Stir in the diced peaches.
Divide the cake batter between the 2 cake pans and bake for 35 to 40 minutes, until a skewer inserted into the center of the cake comes out clean. Place the cake pans on a wire rack and cool completely before frosting.
Peach-Vanilla Buttercream
Beat butter and icing sugar together until creamy. Add in peach purée, vanilla and salt and beat until combined. Taste the frosting and add more sugar if desired. (I used only 60 grams icing sugar.)
Fruit Glaze
Combine sugar and lemon juice in a small pot and bring to a simmer over low heat. Dissolve corn starch into the water and add into the pot. Stir until the glaze has thickened. Remove from heat and set aside to cool completely before using.
Assembly
Run a spatula along the edges of the cake pans and carefully unmould the cakes. Place one cake layer right-side up (see step-by-step photos) and spread with ½ of the buttercream, with the sides thicker than the center.
Place the second cake layer upside down on top of the first cake layer and frost the top with remaining buttercream. Place the peach dices in the middle of the cake and brush the glaze on top before serving.
Naggy Notes
- To make the peach purée: Peel and core the peaches. Blend the peaches until fine and strain the mixture. 4 peaches will yield around 1 cup of peach purée, so for this recipe, you will need to purée 3 peaches.
- To frost the whole cake, triple the frosting recipe.
- This recipe can be made into cupcakes (makes about 12). Double the frosting recipe to make enough to frost the cupcakes.
Credits
- Cake recipe adapted from Smitten Kitchen's
Peach Cupcakes
- Buttercream recipe adapted from Cathlin Cooks'
Peach Buttercream
- Glaze recipe adapted from
Food.Com