Nasi Lemak Burger - Fried Chicken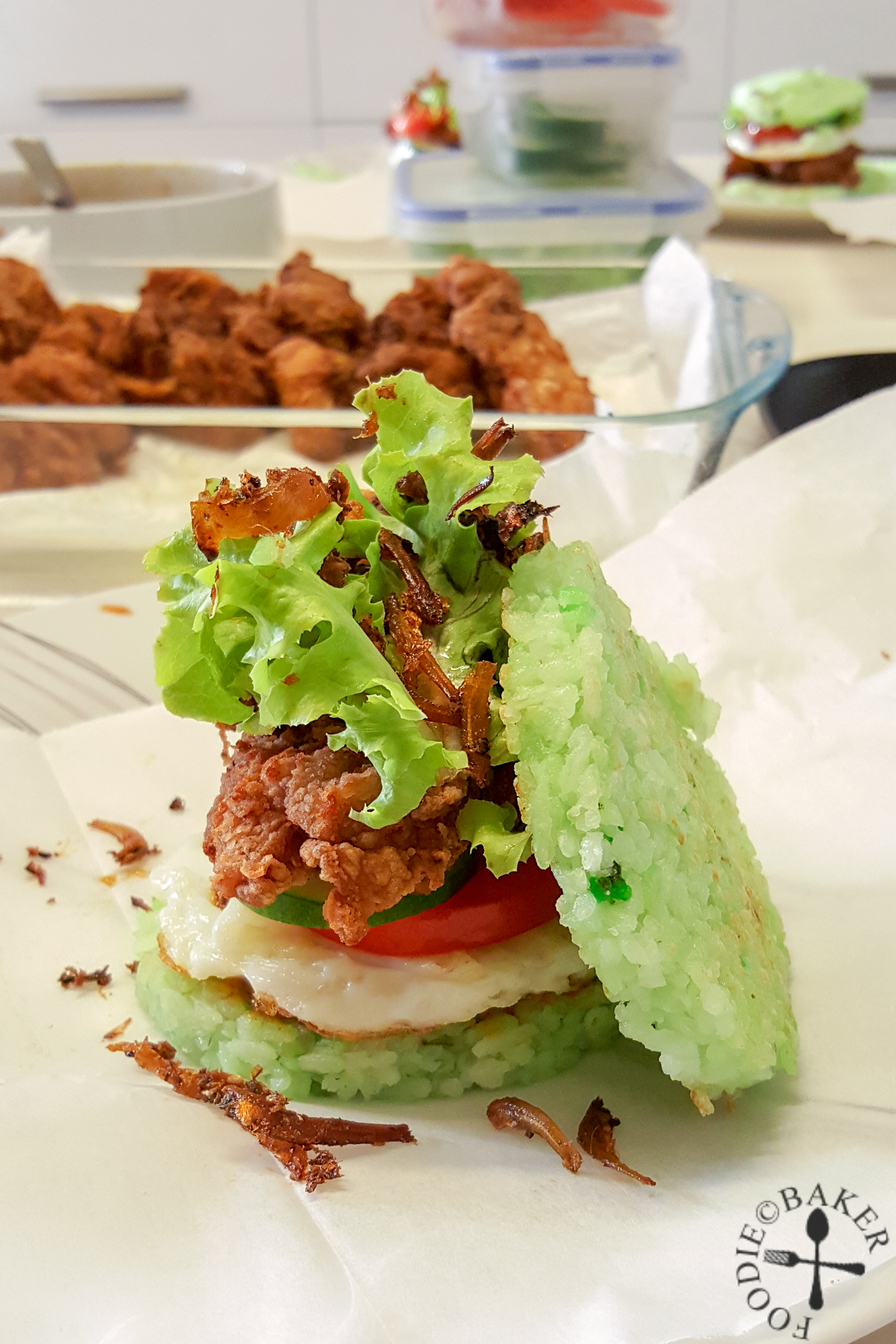 1 tablespoon light soy sauce
1 tablespoon sake
½ tablespoon sesame oil
Freshly ground black pepper
1 cup flour
1 teaspoon mixed dried herbs
½ teaspoon salt
½ teaspoon paprika
½ teaspoon cumin
¼ teaspoon five spice powder
Trim the chicken thighs off excess fats. Halve each chicken thigh. Pat dry and combine with the Marinade ingredients (light soy sauce, sake, sesame oil and black pepper). Mix well, cover and let them marinate overnight in the refrigerator.
Take out the chicken from the refrigerator and let them come to room temperature 30 minutes before frying.
Combine Frying Flour ingredients (flour, mixed dried herbs, salt, paprika, cumin and five spice powder) in a large bowl.
Add oil into a deep pot until it's 3-cm deep. You can use a smaller pot and fry the chicken in batches. Heat oil until it reaches 170C.
While the oil is heating, coat the chicken thighs thoroughly with the flour mixture. Line a large serving plate with paper towels to absorb oil.
When the oil has reached 170C, lower the chicken thighs into the hot oil and fry for 7 minutes, flipping once, until the chicken is cooked through. Try to maintaining the oil temperature at 170C as best as you can. Remove the chicken onto the serving plate. Repeat until all the chicken are fried.
Heat up the oil until 190C and add in the chicken pieces again, this second fry will make the chicken crisp and not greasy. Fry for 1 to 2 minutes until it's a deep golden brown. Remove the chicken onto the serving plate to drain. The chicken is now ready for assembly.
Recipe by
Foodie Baker
at https://www.foodiebaker.com/nasi-lemak-burger/