Founded in 1949, Plitvice Lakes National Park is the largest national park in Croatia and one of the oldest national parks in Southeast Europe. It became a part of UNESCO World Heritage Site in 1979. Nested in mountainous Lika region, the park extends over 296 square kilometres and attracts more than 1 million visitors every year. With the name Plitvice Lakes, it is of no wonder that the national park is famed for its lakes – a total of 16 lakes can be seen in the national park, all inter-connected by a series of waterfalls. The lakes and waterfalls are set amidst a lush greenery with boardwalks constructed for the ease of visiting the national park.
1) Getting to Plitvice Lakes National Park
As one of the most famous national parks in Croatia, it is quite easy to get to Plitvice Lakes National Park via public buses. Buses leave frequently from Zagreb, Zadar and Split. Our friends pre-purchased their bus tickets a day before in Split (highly recommended to do so, especially during peak season) whereas for us, we got there via our rental car.
At the park, there is only free parking for motorcycles. Parking rates for cars are 7 HRK per hour; campers, cars with trailers and buses are 70 HRK per day.
We did not park at the park but at our accommodation (free parking), and walked from our accommodation to the park.
2) When to Visit
The park is open all year round for visitors and each season offers a different beauty. The peak season is summer (particularly July and August) – the entrance fees will be the most expensive during these 2 months and the crowd will be the heaviest. I've read that sometimes it's hard to move around on the boardwalk because it's just too crowded!
When we were there in October (autumn), the park was still quite crowded, especially at the lower lakes area. At the upper lakes area, the crowd is thinner, perhaps because tour groups don't really hike until so far.
Tip: Try to start the day as early as possible and visit the lower lakes first before the tour groups arrive.
3) Where We Stayed
We stayed in an Airbnb in a town called Mukinje. The public buses stop at Plitvice Lakes National Park, so you will either have to walk to the town or get the apartment owner to pick you up. Our apartment owner kindly picked our friends up when they arrived. I recommend staying in an apartment with kitchen or cooking facilities as there are not many food options around the area. There is a small supermarket in Mukinje where we bought ingredients for our meals.
We arrived at Mukinje at around 10 in the morning and the original plan was to meet up with our friends (who arrived a day earlier), head straight to the park, stay for the night at Mukinje and head off to the next destination the next morning. However, the weather that day was foggy, rainy, cold and extremely miserable – we knew we won't be able to see anything so we postponed our visit to the next day, hoping that the weather would be better. Thankfully, the fog cleared up and the rain stopped the next day (though the sky was still quite gloomy), so we headed to the park first thing in the morning. As we were supposed to head to our next destination that day, we only had half a day to spend at the park.
From Mukinje, we cut through a small forested area to reach Entrance 2 of Plitvice Lakes National Park, which is about 15-minute walk.
4) Entrance and Getting Around
There are 2 main entrances to the park – Entrance 1 (44.904853, 15.611739) which is further up north and nearer to the lower lakes, and Entrance 2 (44.882368, 15.618324) which is nearer to the upper lakes. There is an additional entrance Flora but I'm not sure where it is.
We entered the park from Entrance 2 and took the Sightseeing Train to start our hike.
The Sightseeing Train (aka Panoramic Train) is an electronic train / tram / shuttle bus which ferries travellers around the park. There are 3 stops within the park, St1 at Entrance 1, St2 near Entrance 2 (there is a distance between the train stop and the entrance) and St3 at Prošćansko Lake (south-est point of the park).
There are also electric boats which ferry travellers on Kozjak Lake, the largest lake in Plitvice Lakes National Park.
The train and boat and are included in the park ticket. They run every 30 minutes and the starting and ending times can be found below, but do check online again here in case the park change the timings.
Sightseeing Train
St1 – St2: 0830 – 2000
St2 – St1: 0800 – 1945
St2 – St3: 0800 – 1900
St3 – St2: 0830 – 1930
Electric Boat
P1 – P2: 0700 – 2030
P2 – P3: 0800 – 1830
P3 – P2: 0830 – 1900
5) Park Tickets
It is possible to buy one-day or two-day tickets, depending on how long you want to spend exploring the park. I personally think if you can start early, one full day should be enough to explore the park.
Depending on the month you visit the park, the park ticket may be priced differently. The park tickets are most expensive in July and August. Students get to enjoy a discounted rate but a student card / ID must be produced at the ticket office. Photo / photocopy / screenshot will not be accepted.
As the prices are revised yearly, see here for the latest pricing.
6) Hiking Routes
There are a total of 8 hiking routes within Plitvice Lakes National Park – Green Routes A, B, C, K that start from Entrance 1 and Orange Routes E, F, H and K that start from Entrance 2. (Don't ask me why there is no D, G, H or I because I have no clue too!)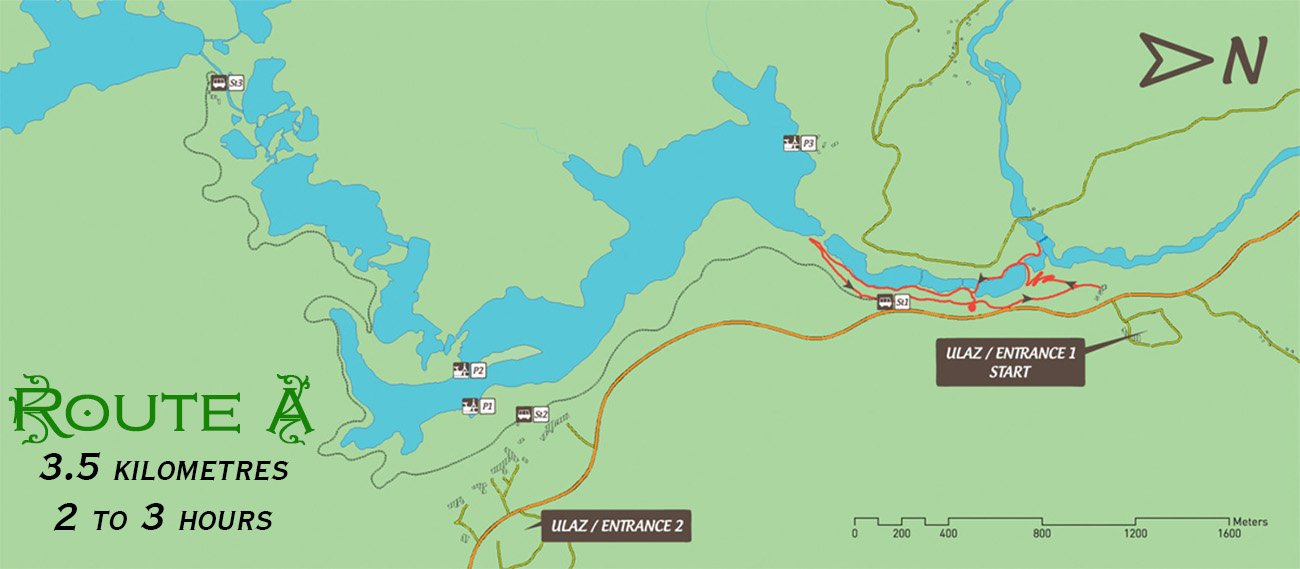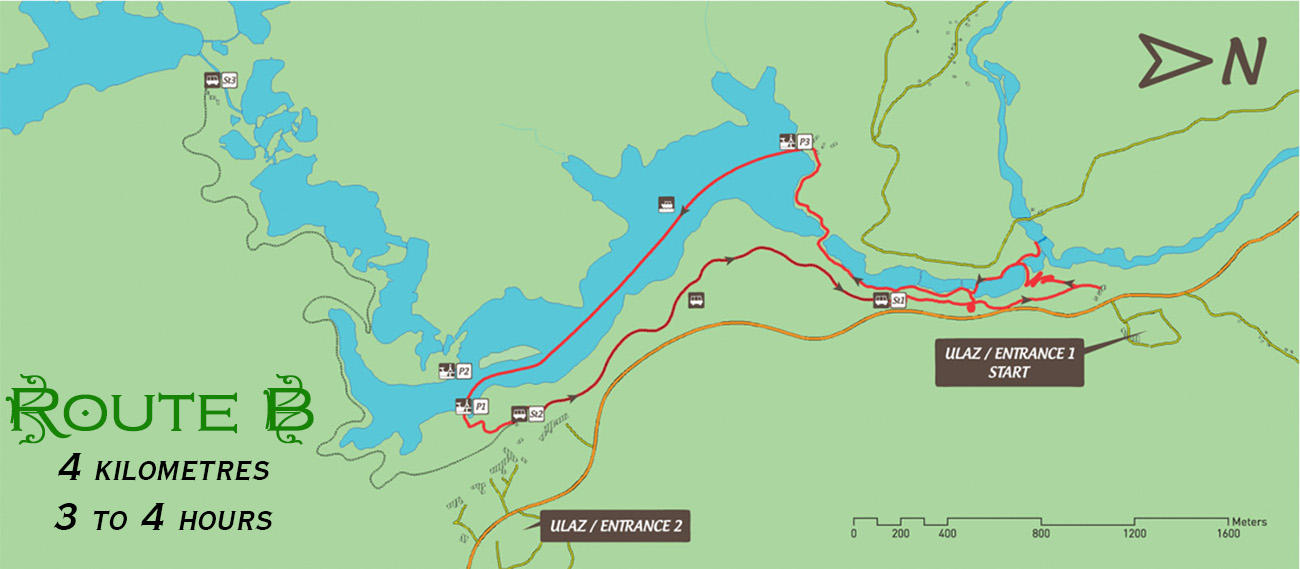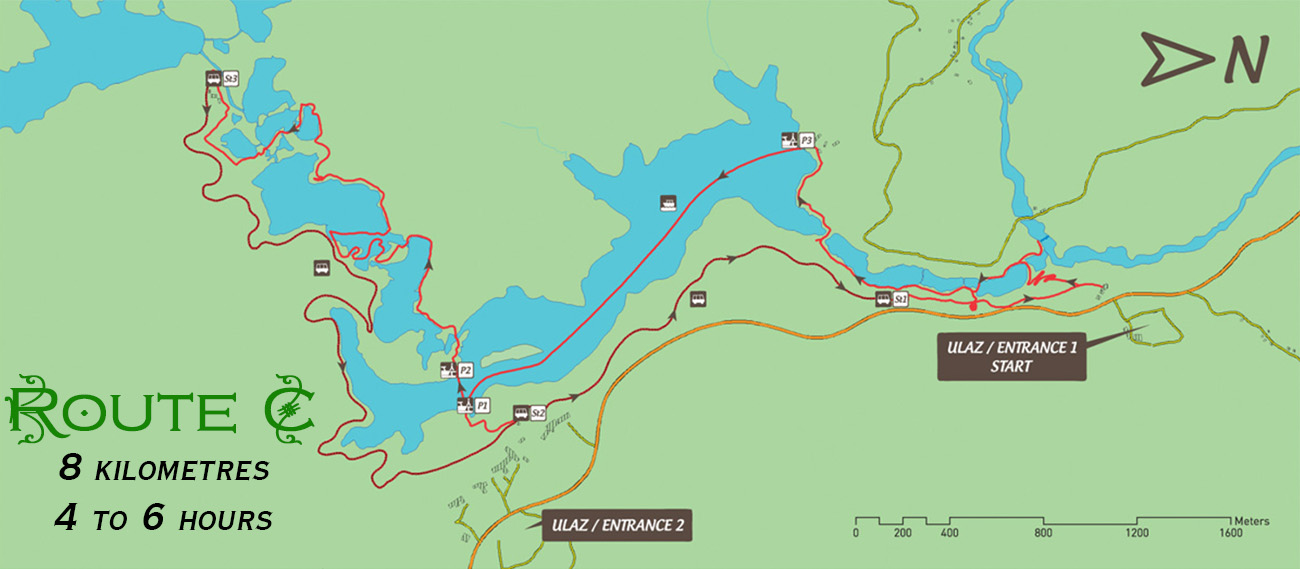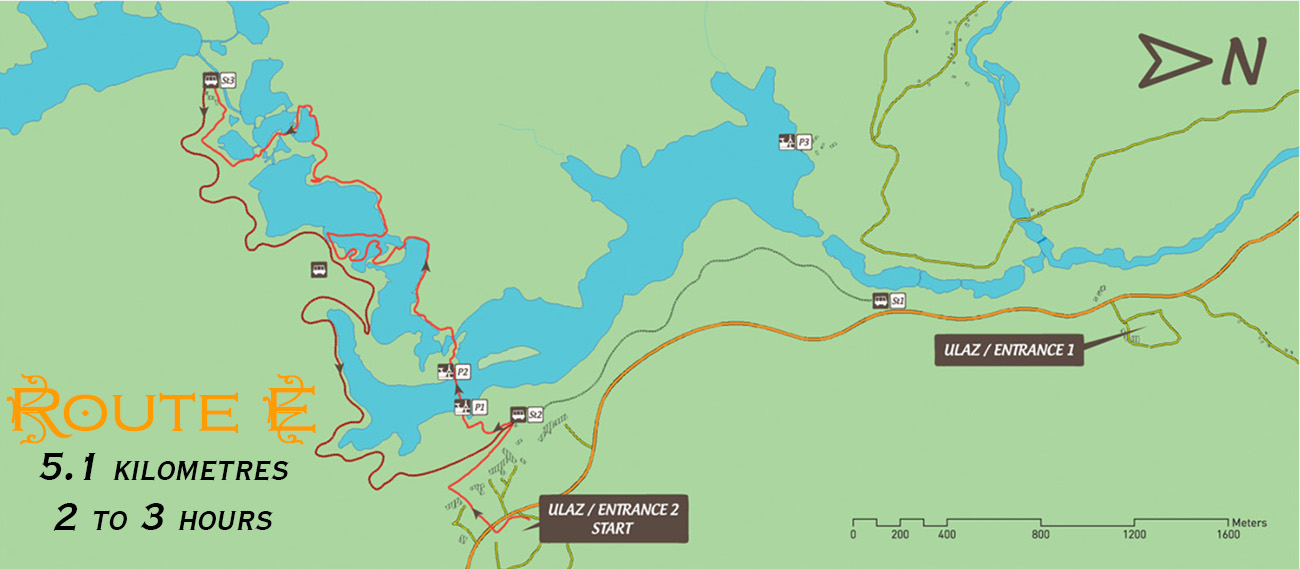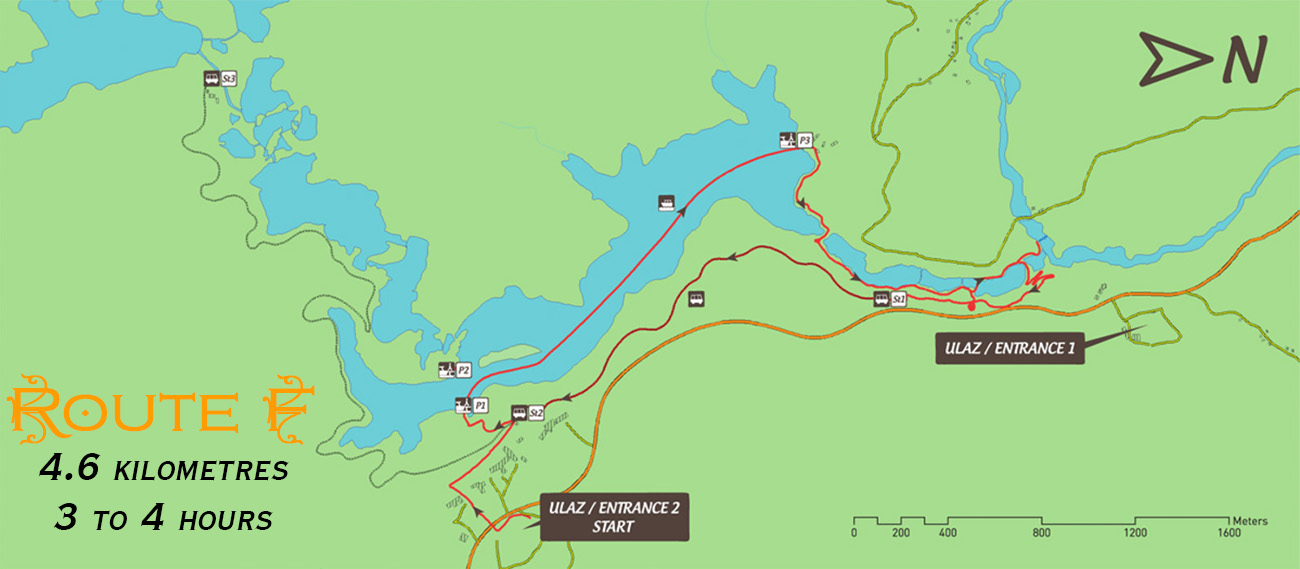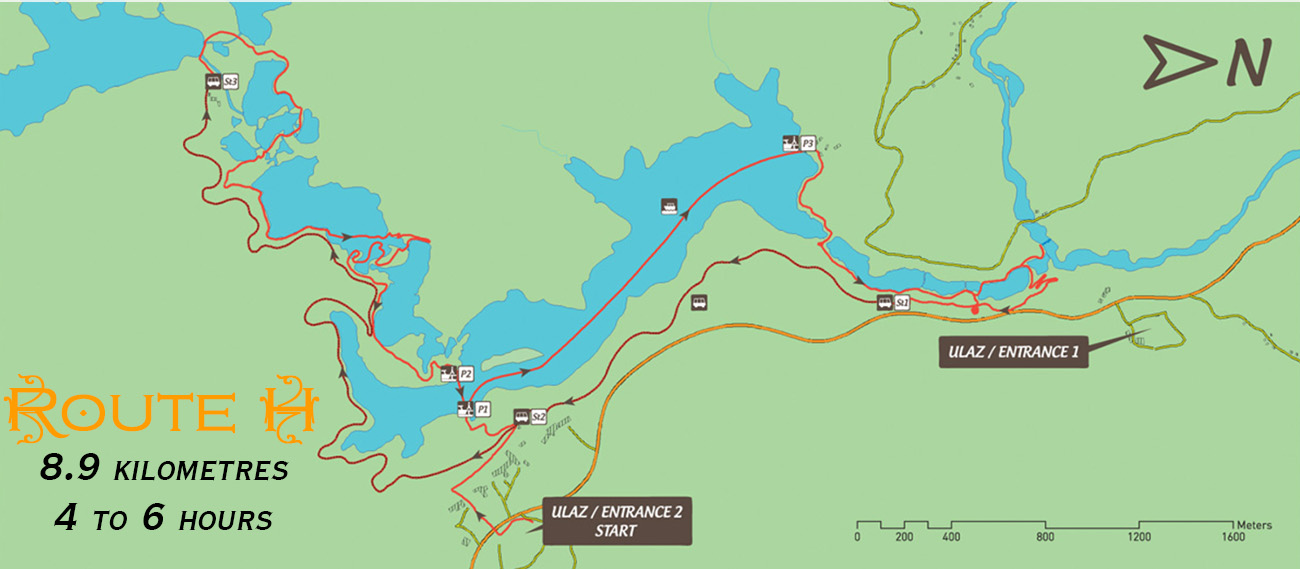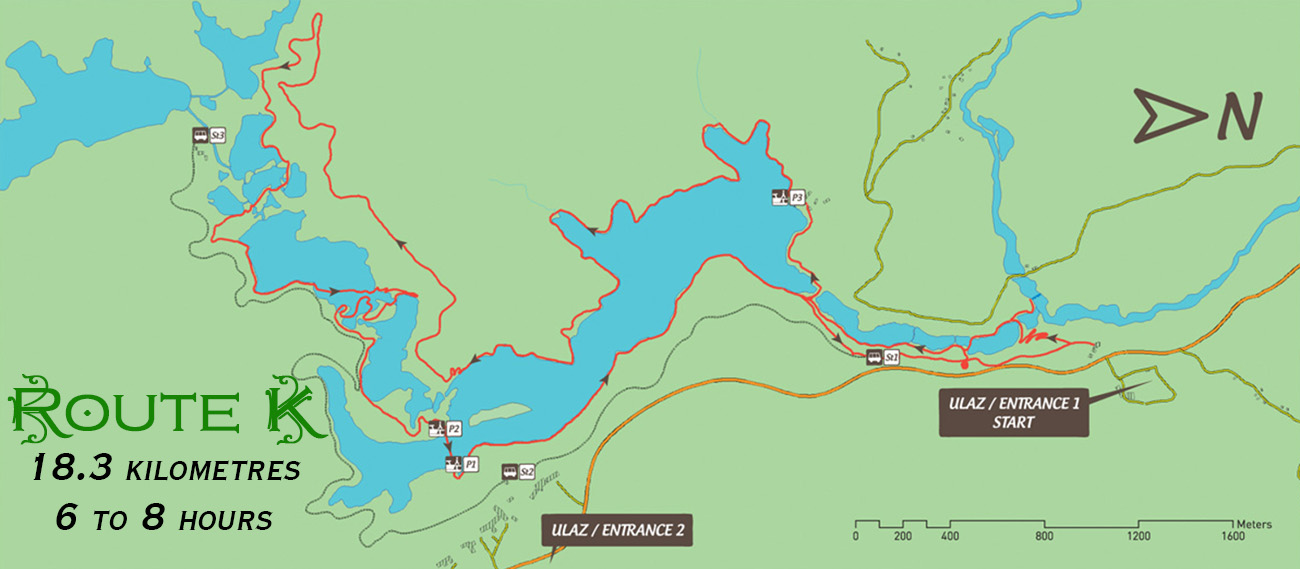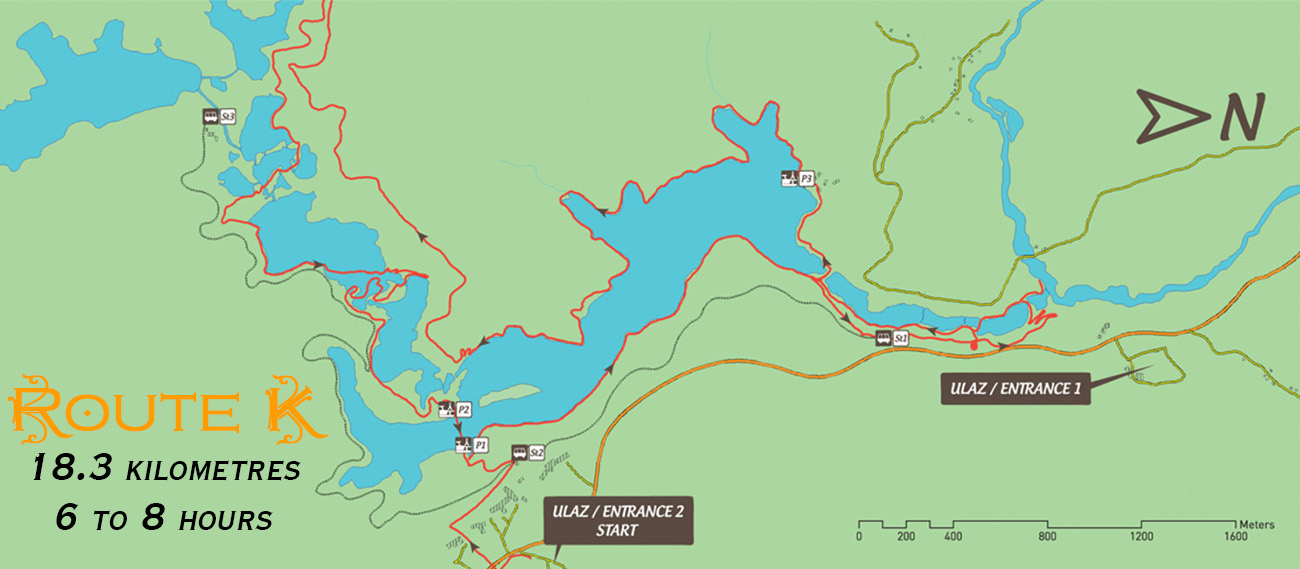 Route C and H are probably the most popular hiking routes among travellers as they allow travellers to cover most of the park – they are the same, just that they start from different points and the directions are opposite. We did Route C, so after getting our tickets at Entrance 2, we caught the Sightseeing Train to St1 to start our hike.
7) How Much Time to Spend There
As mentioned earlier, we only had half a day at the park, so we tried to reach there as early as we could. At 8.30 a.m., we caught the Sightseeing Train to start our hike at St1. We completed the hike in 4.5 hours at Entrance 2, but we had to rush quite badly towards the end as we had to get back to our accommodation to check out by 1 p.m. We did not even have time to stop for a proper break (except on the boat ride). So if you want to enjoy the hike, take lots of photos and have time for a lunch break / picnic, give yourselves 6 hours for Route C or H.
---
Now that you know all about Plitvice Lakes National Park, here are some many photos of the beautiful national park: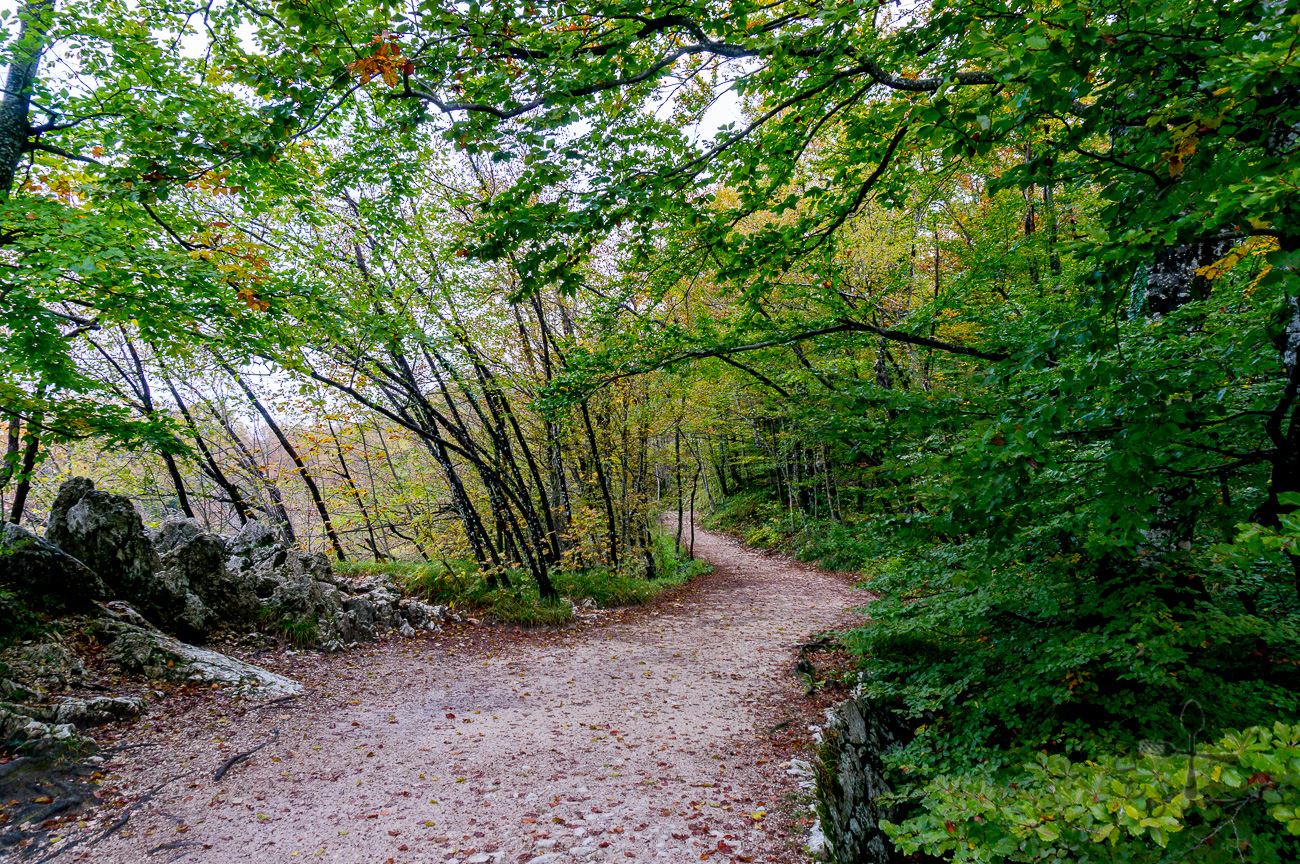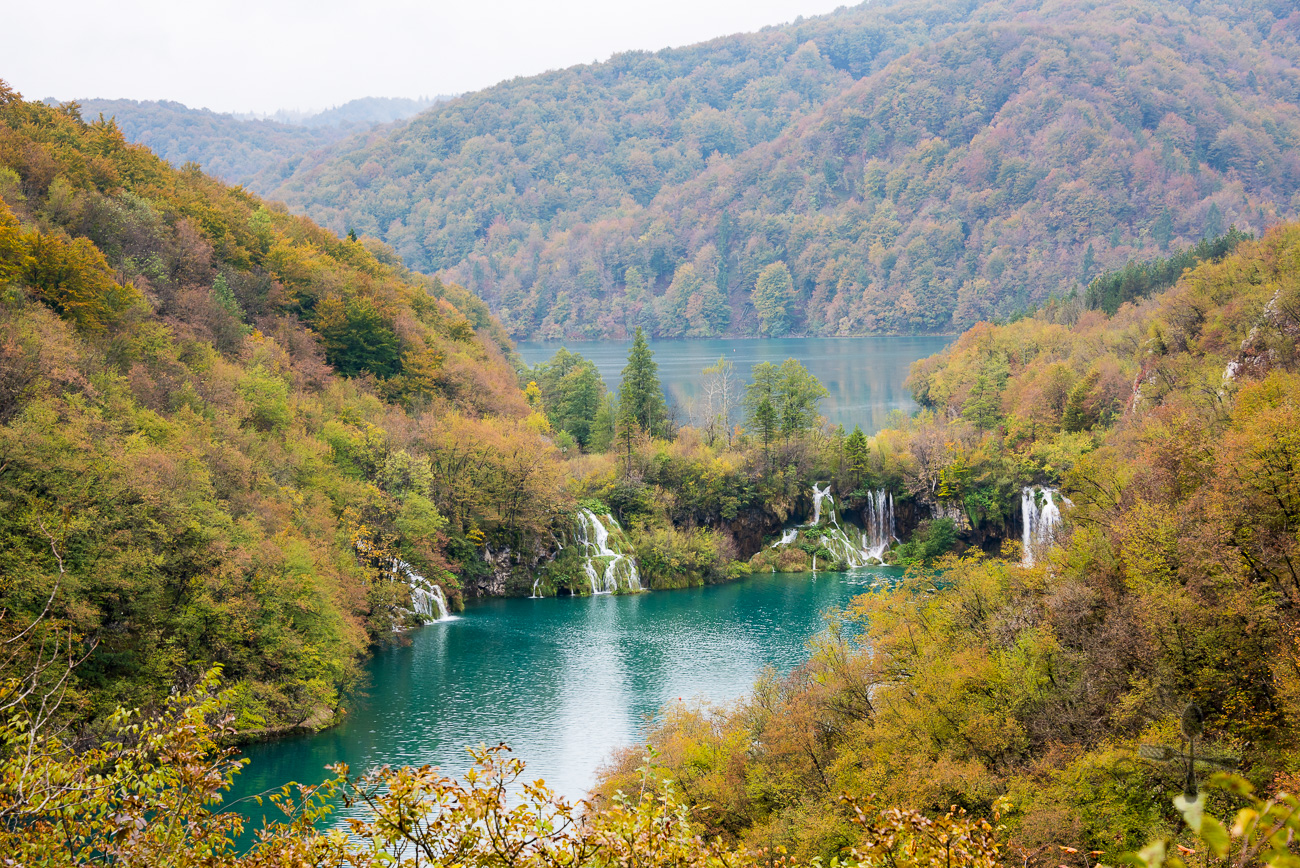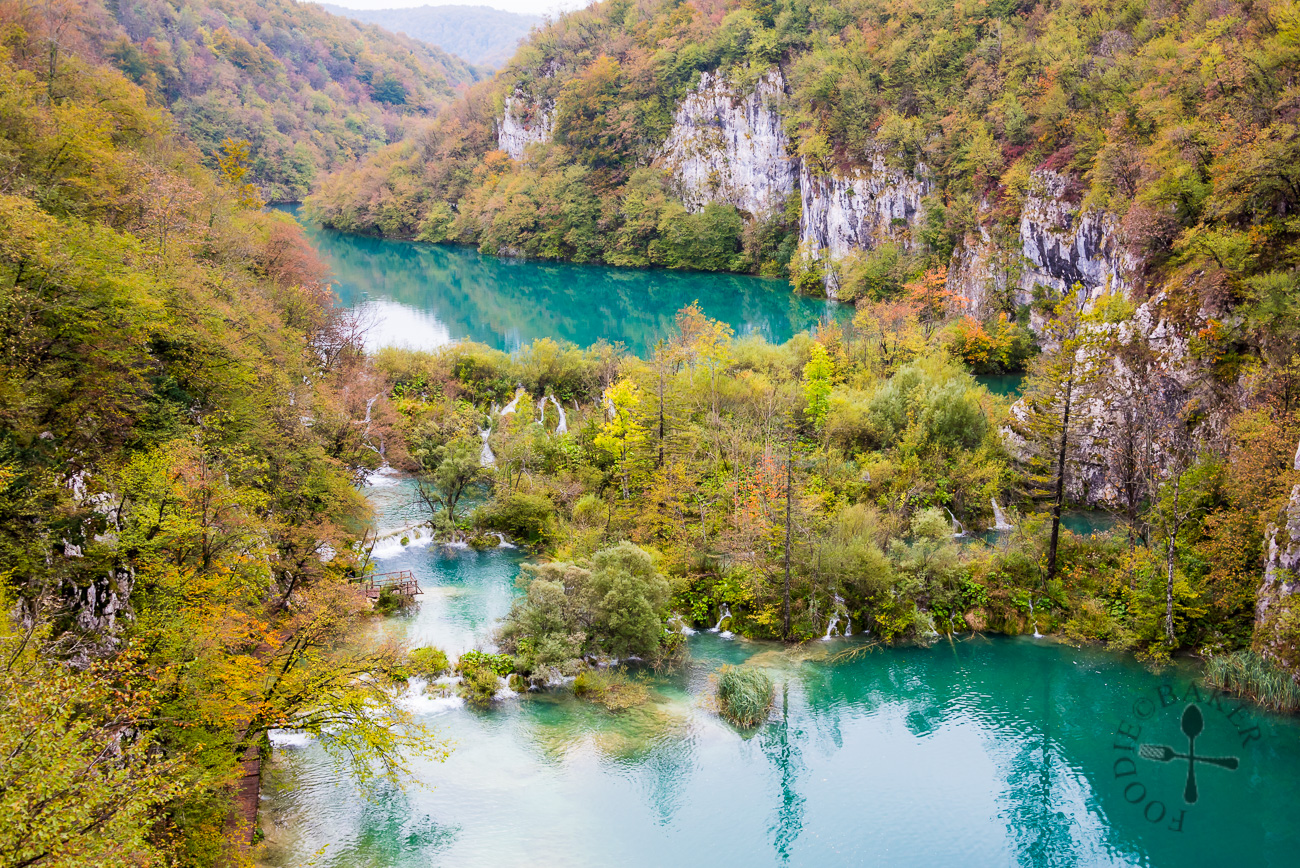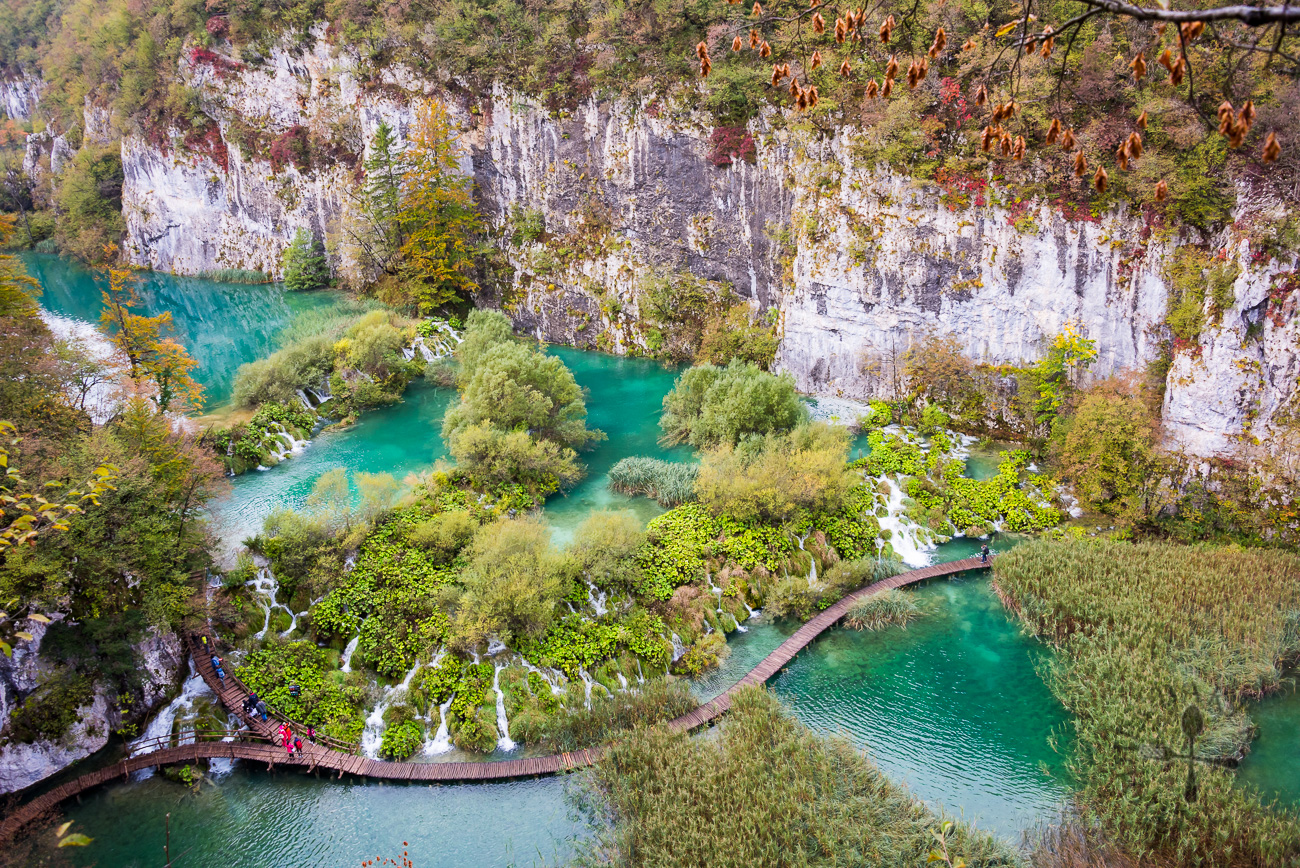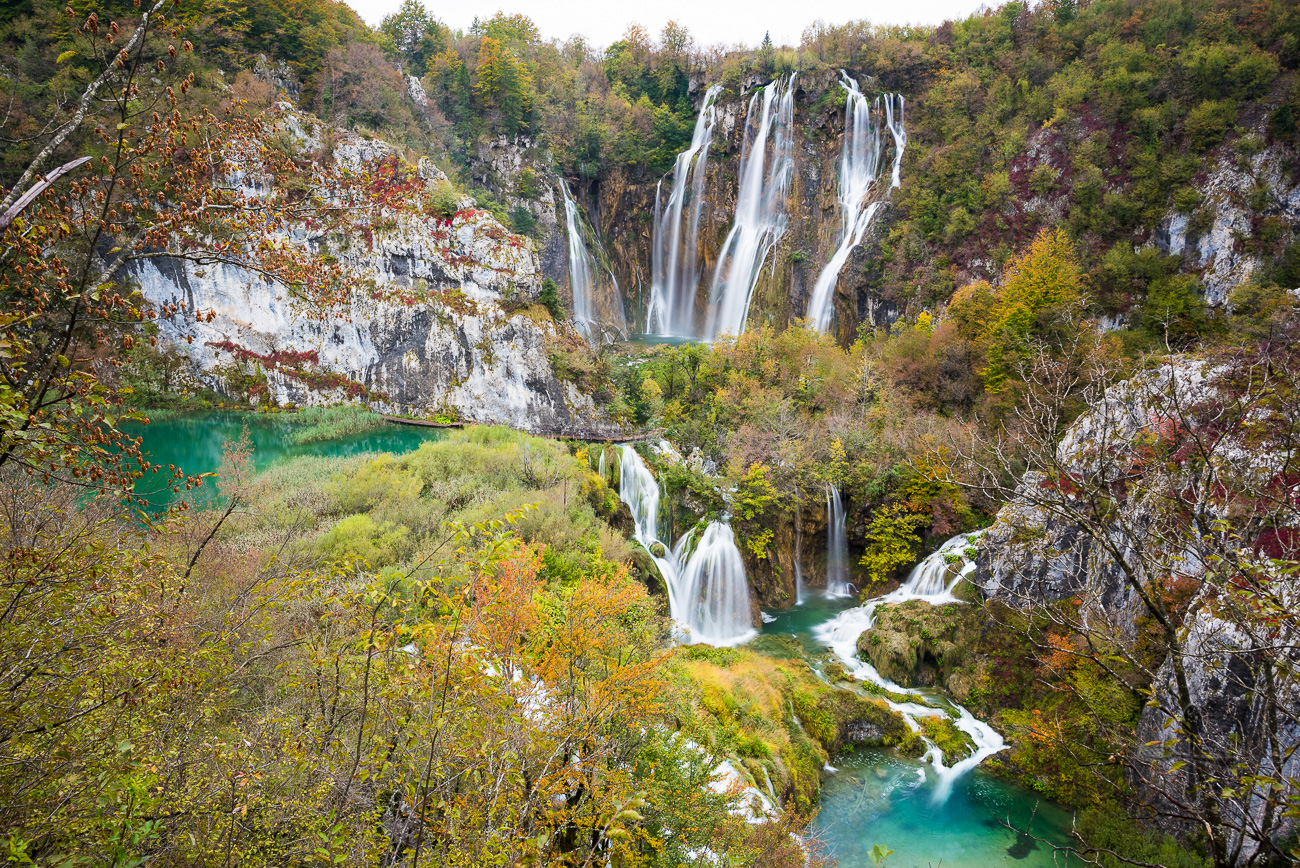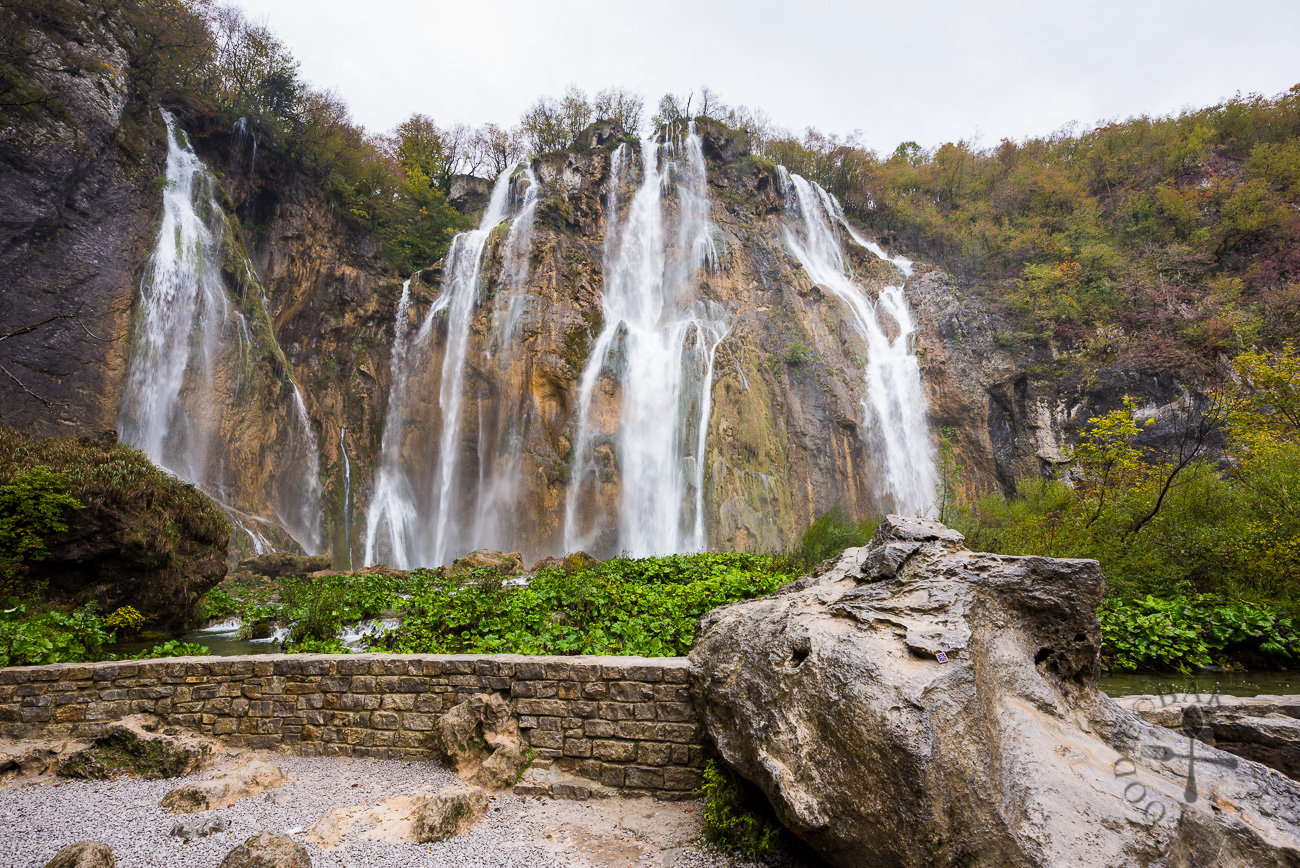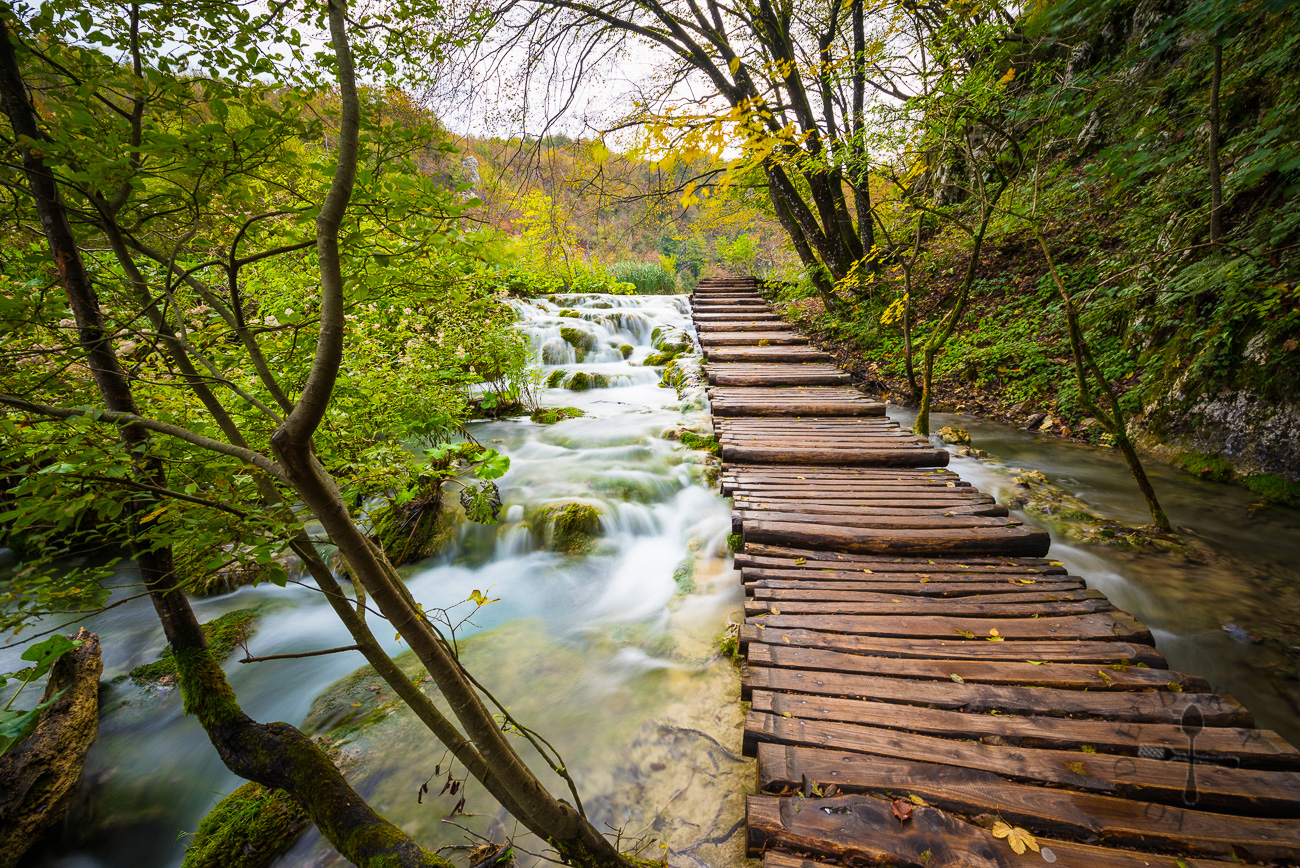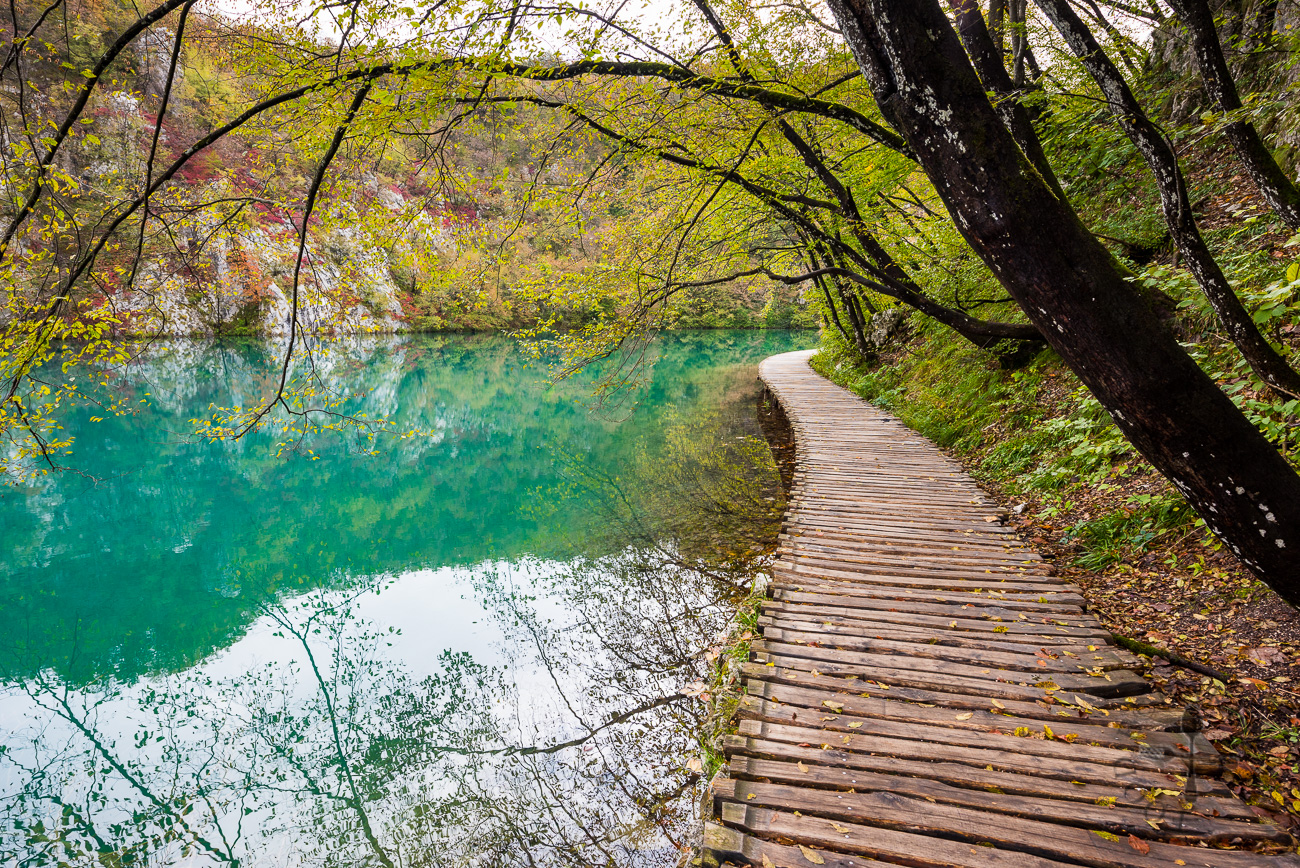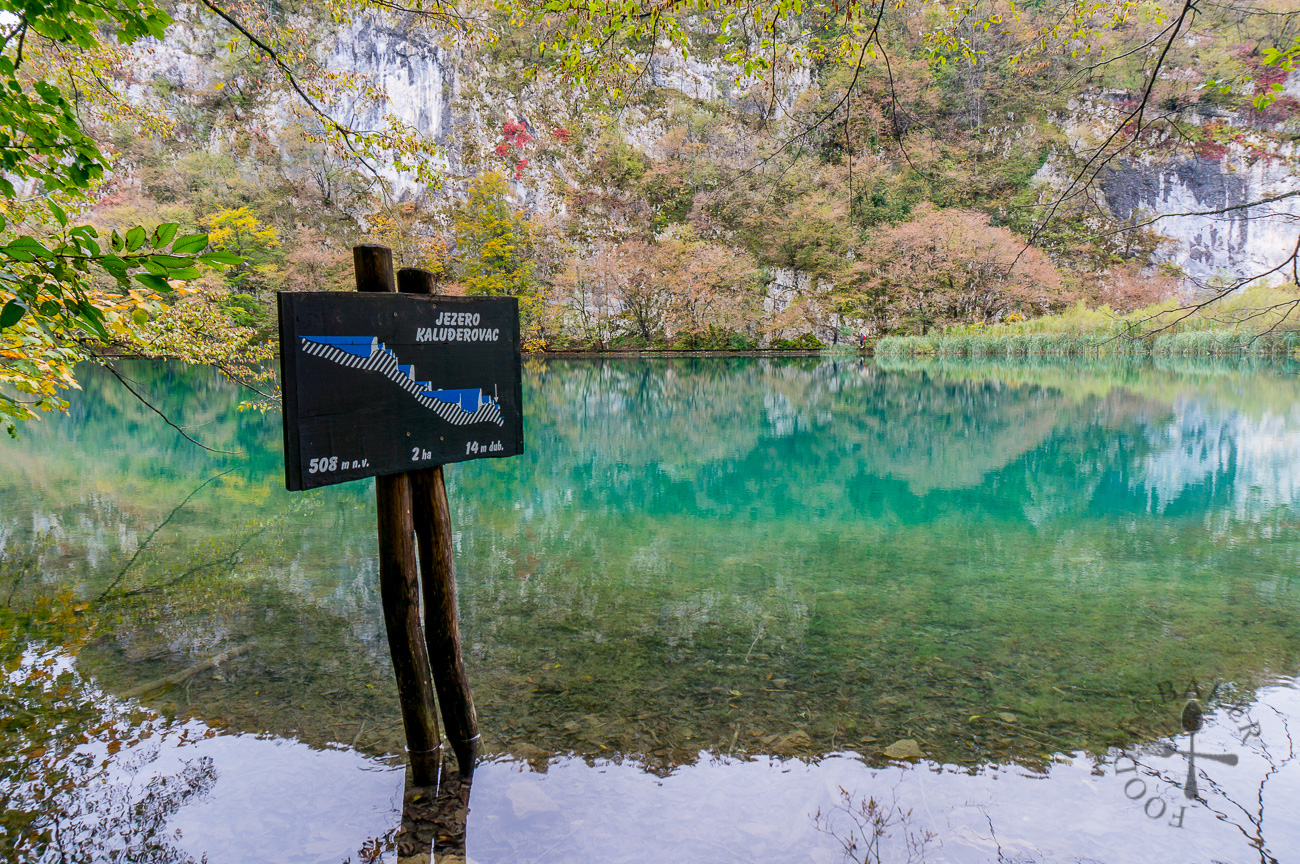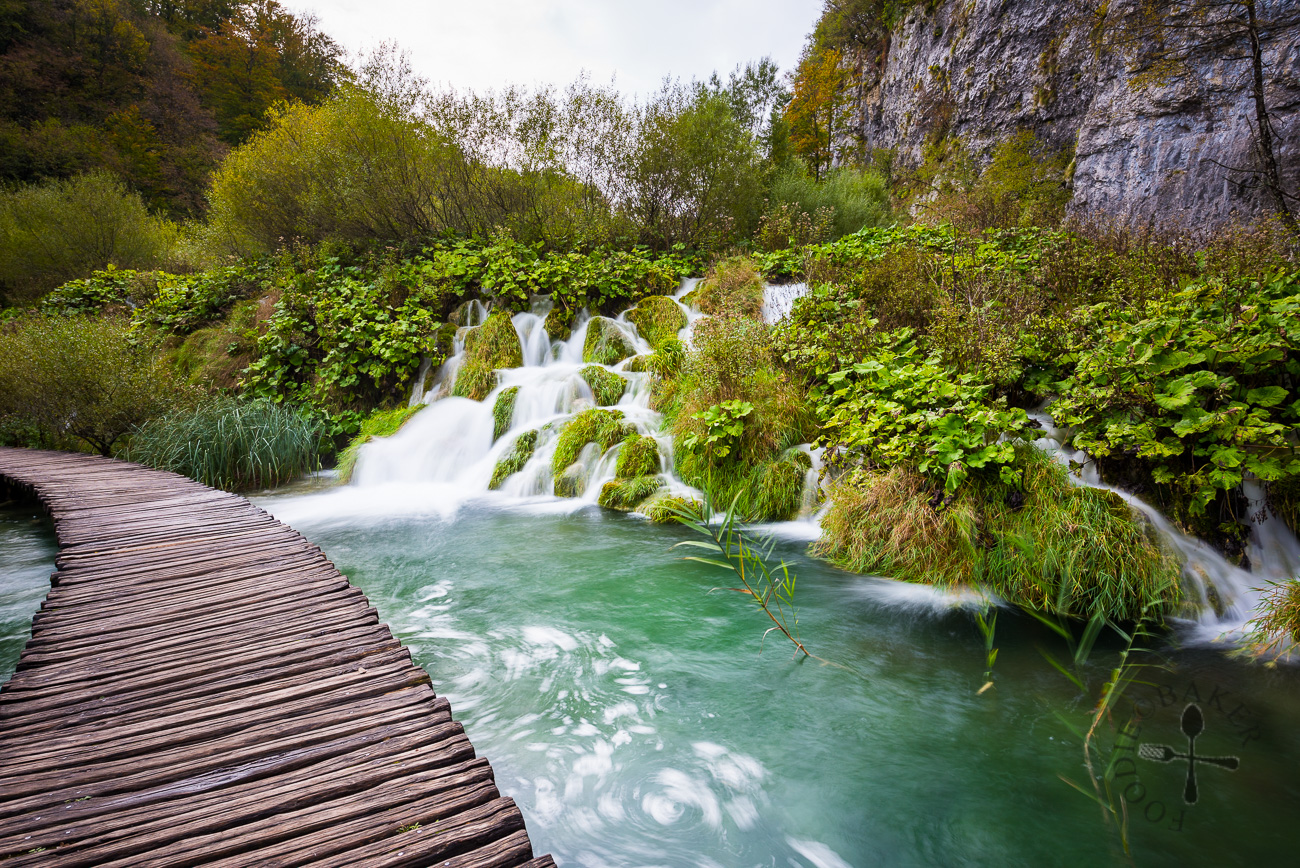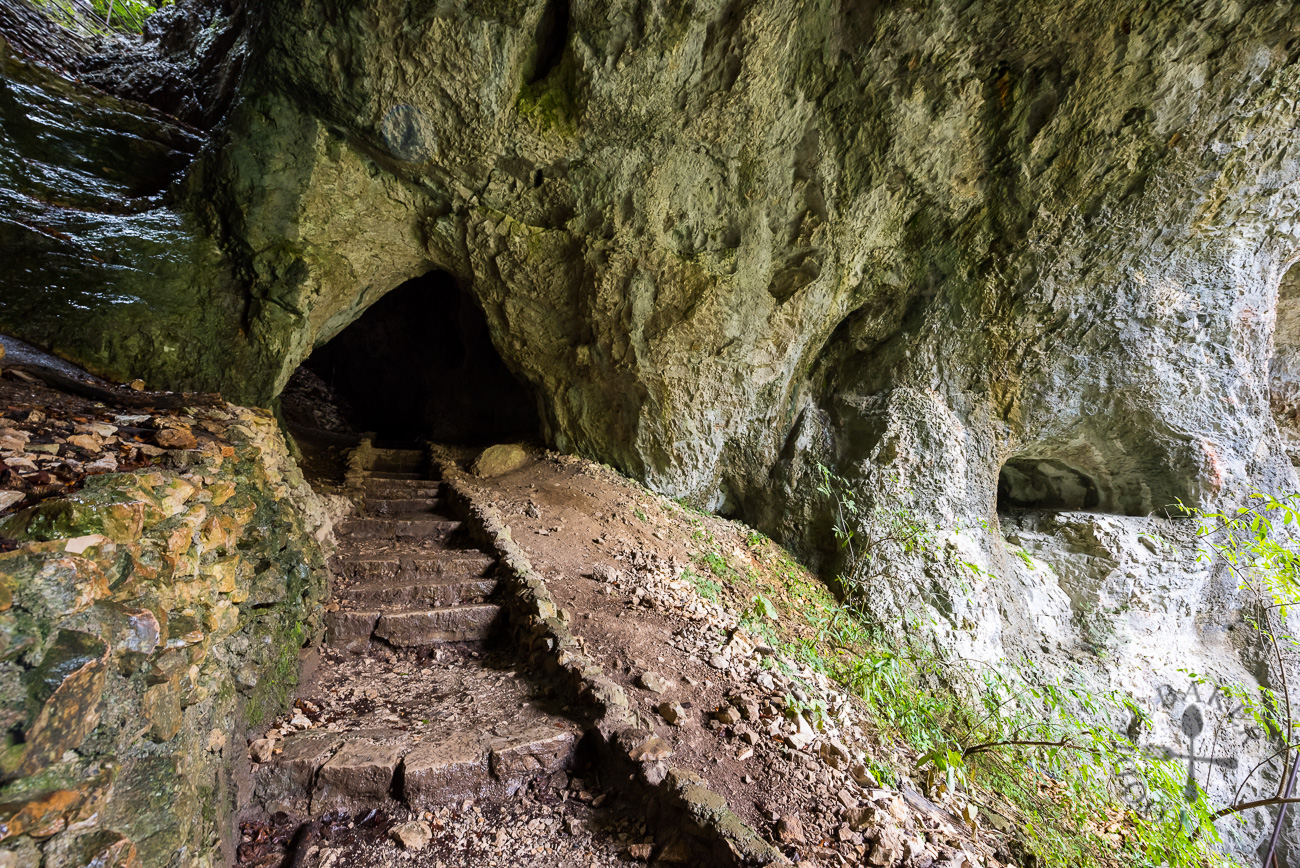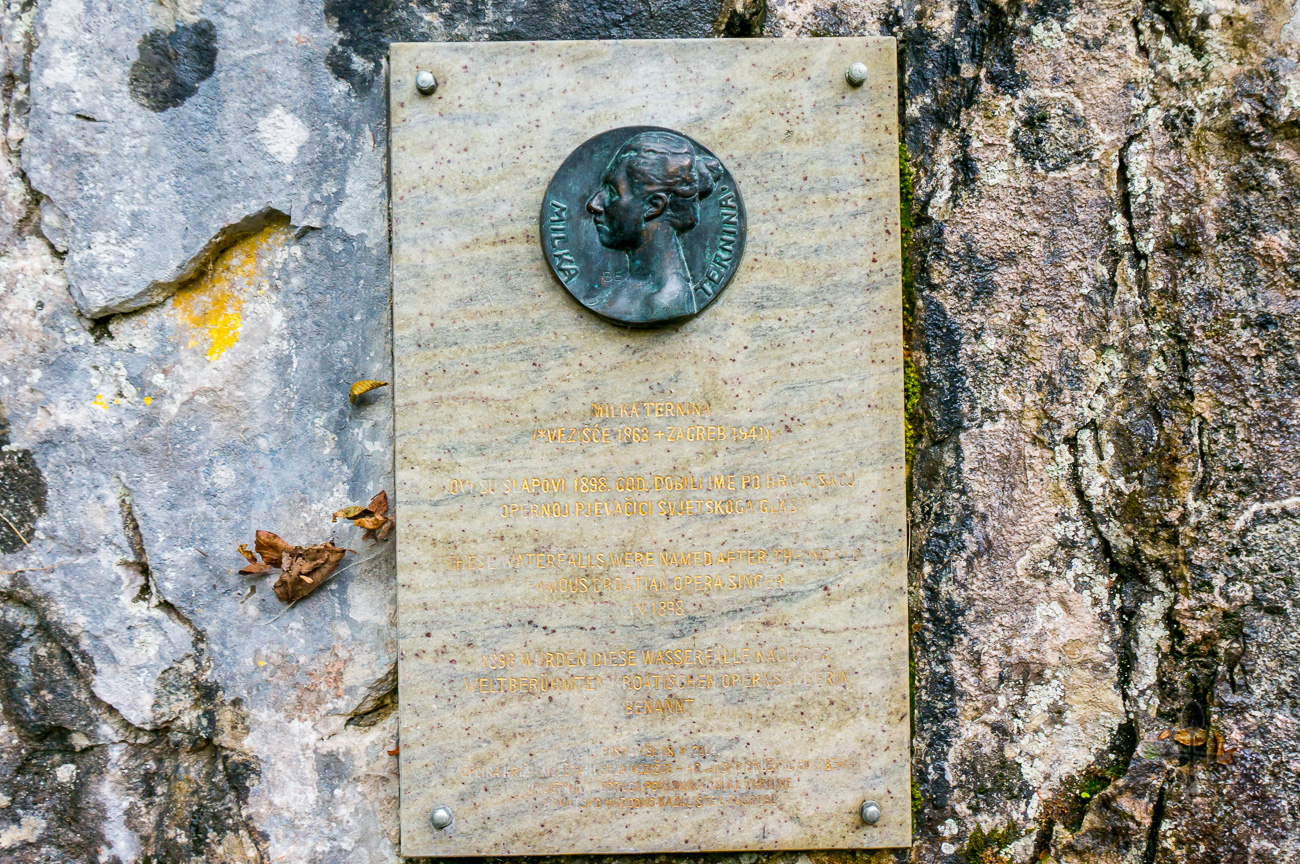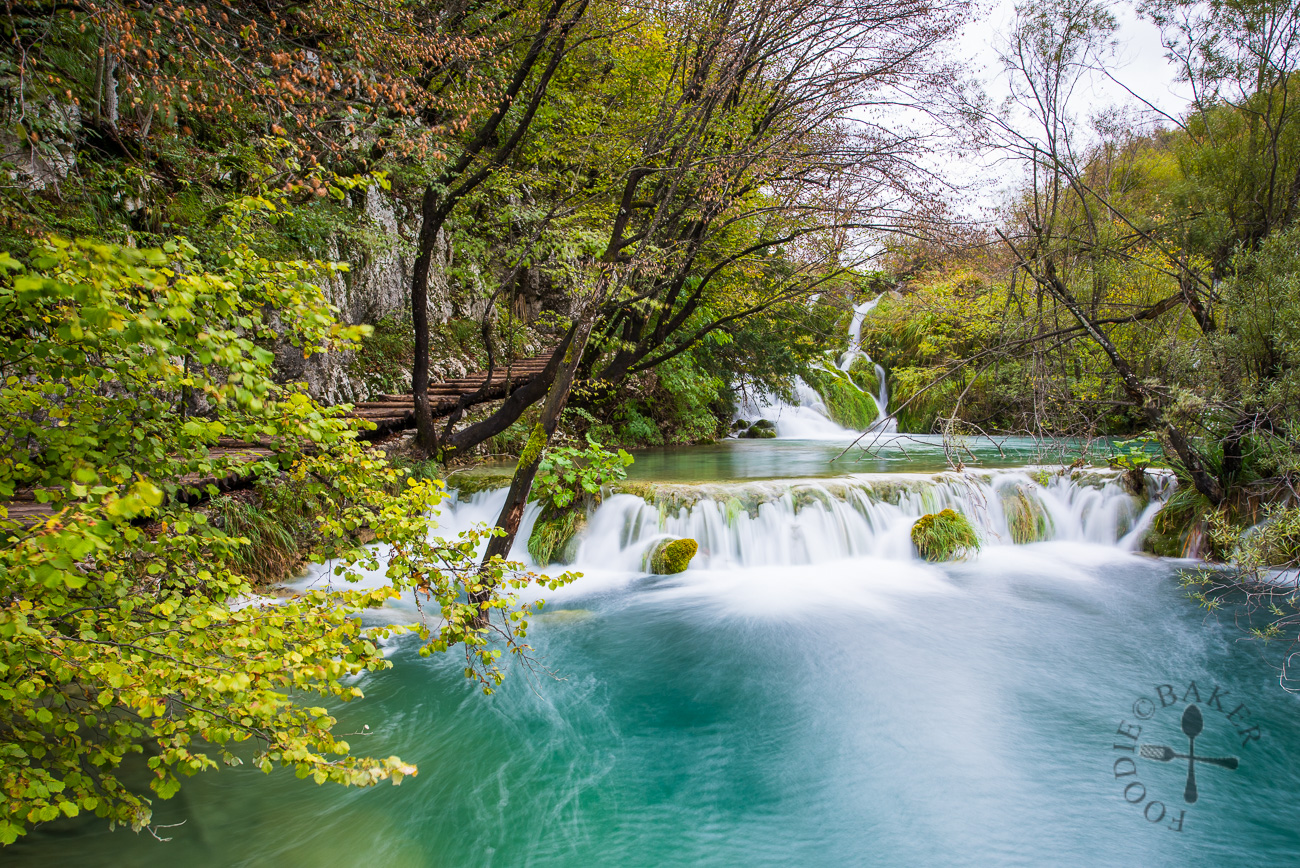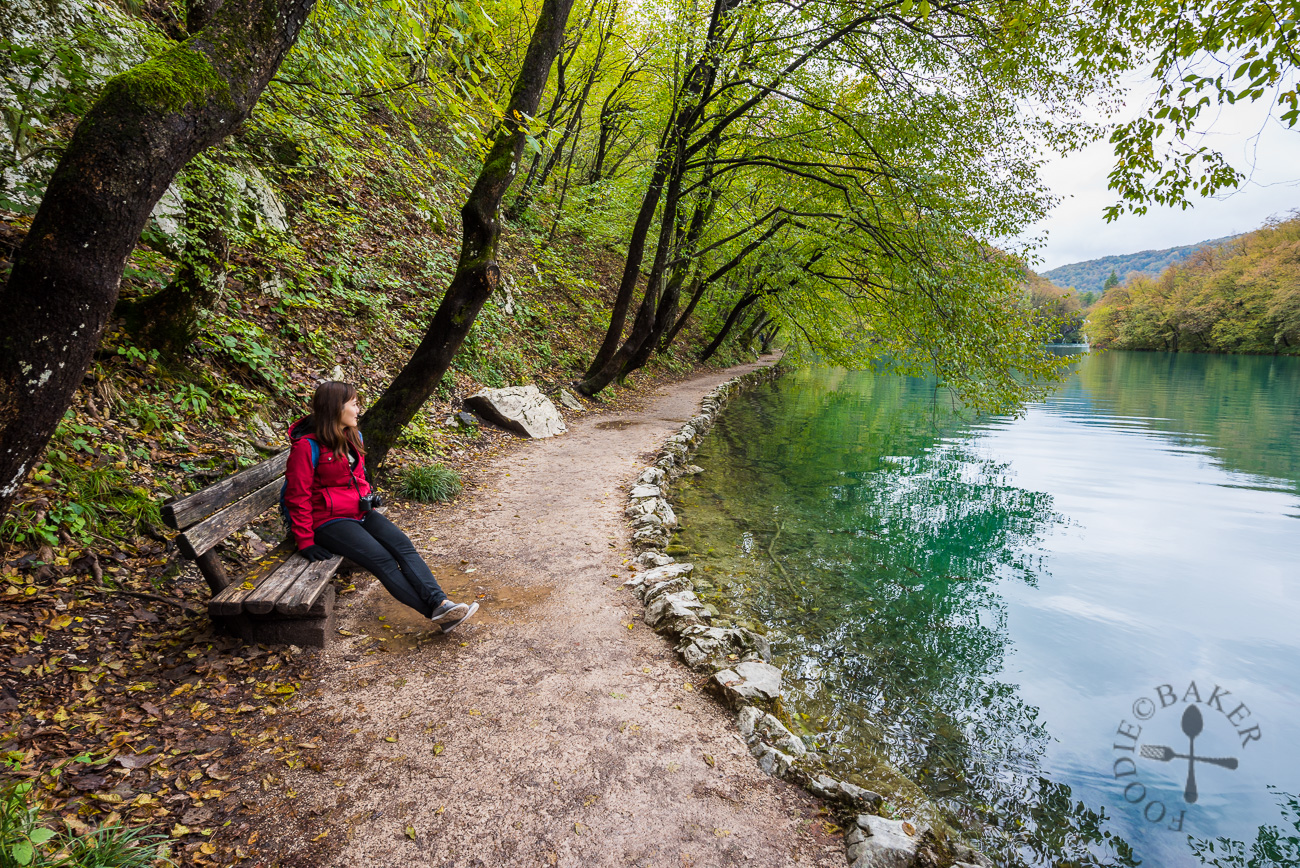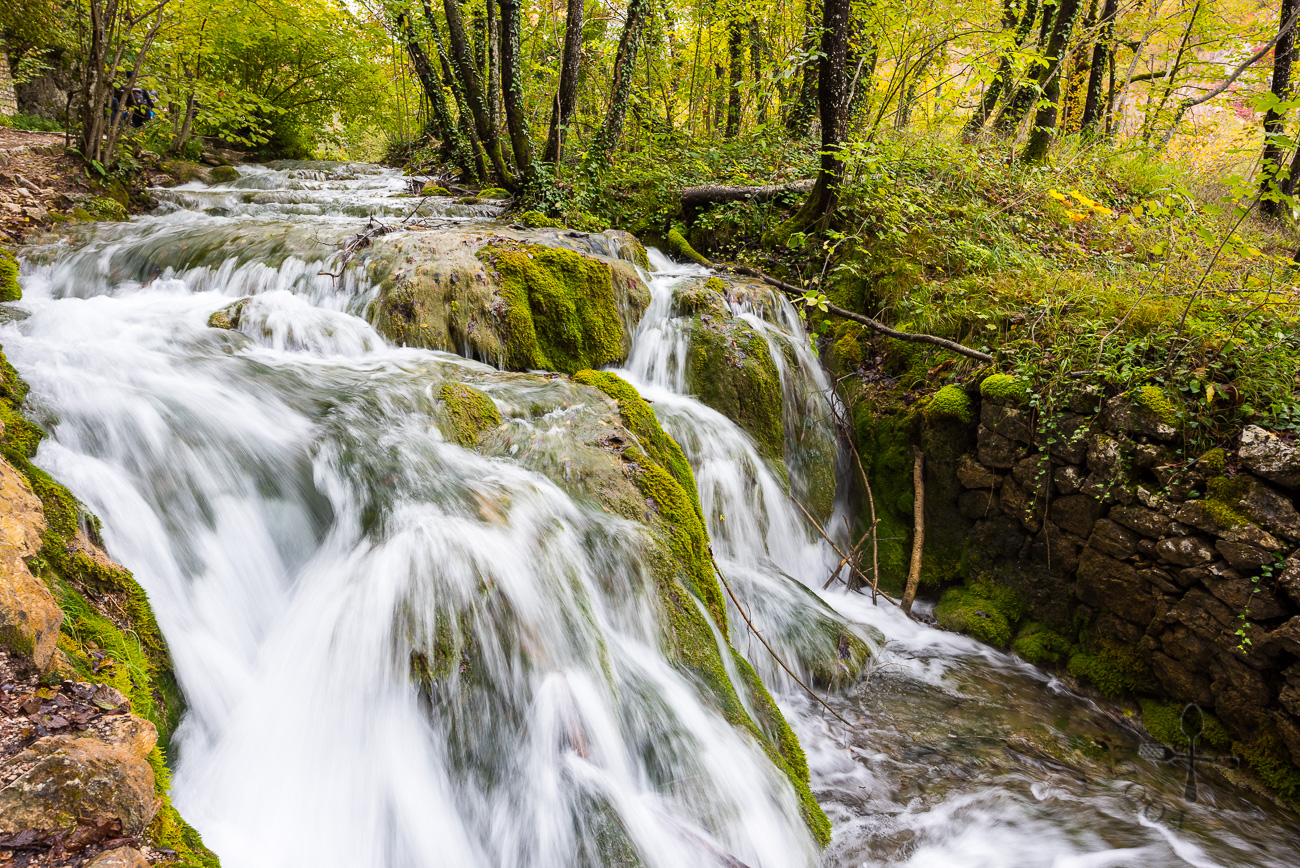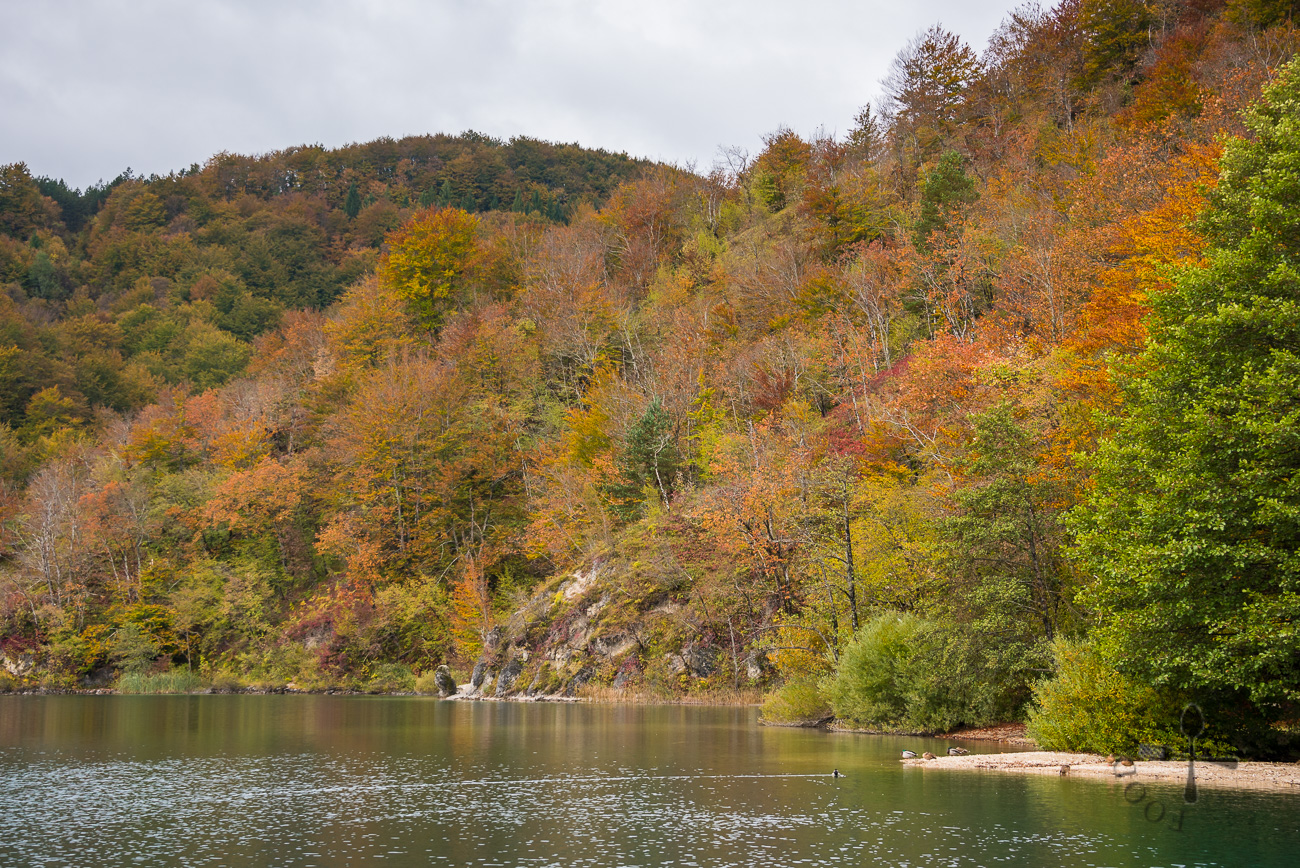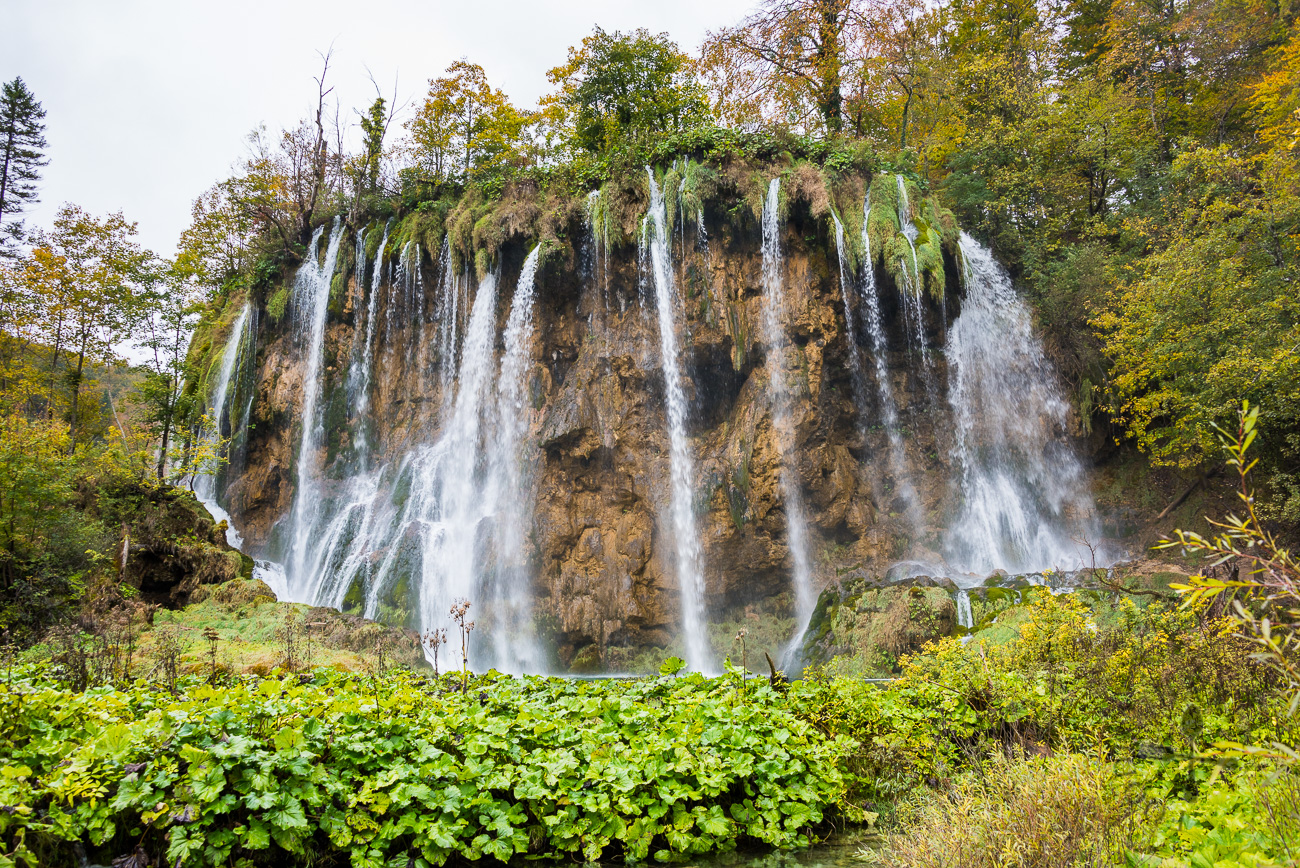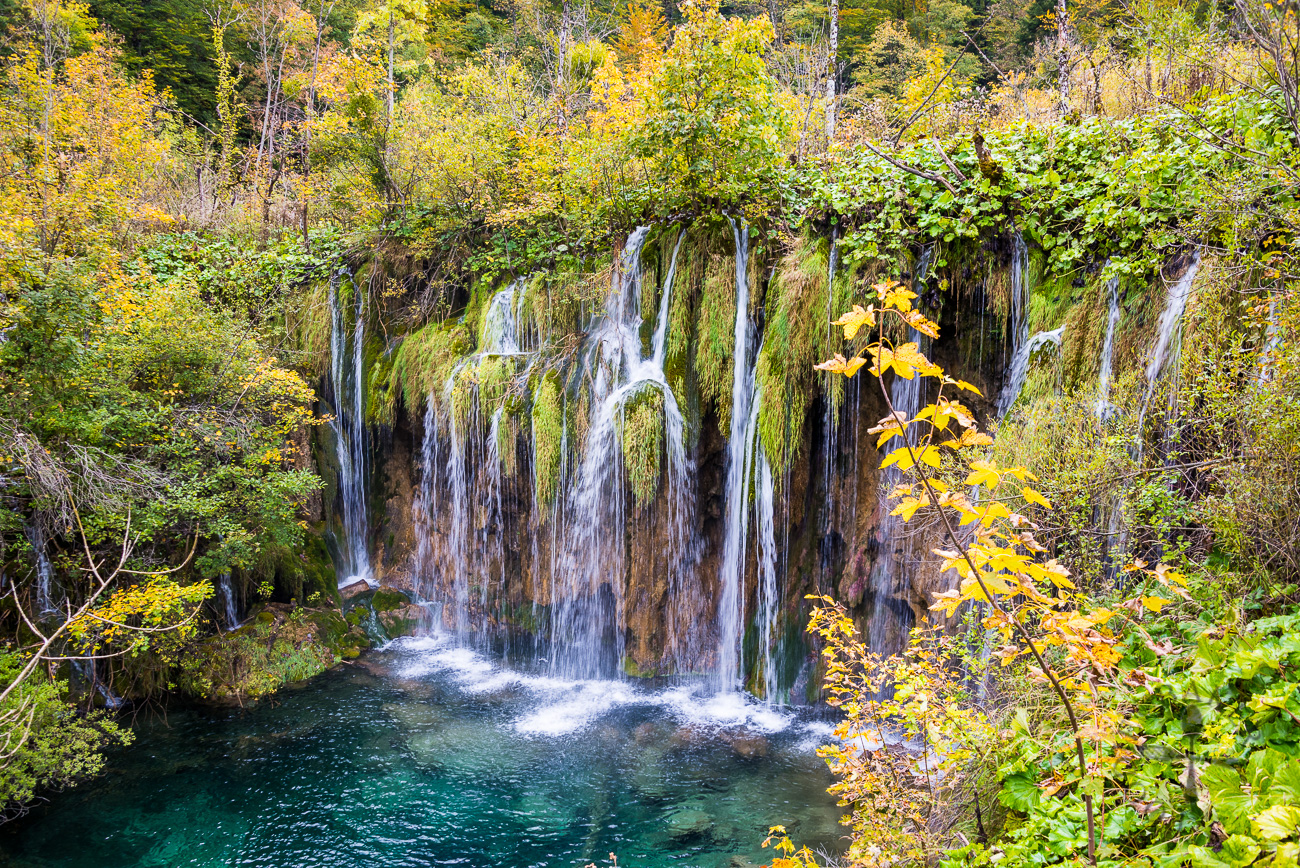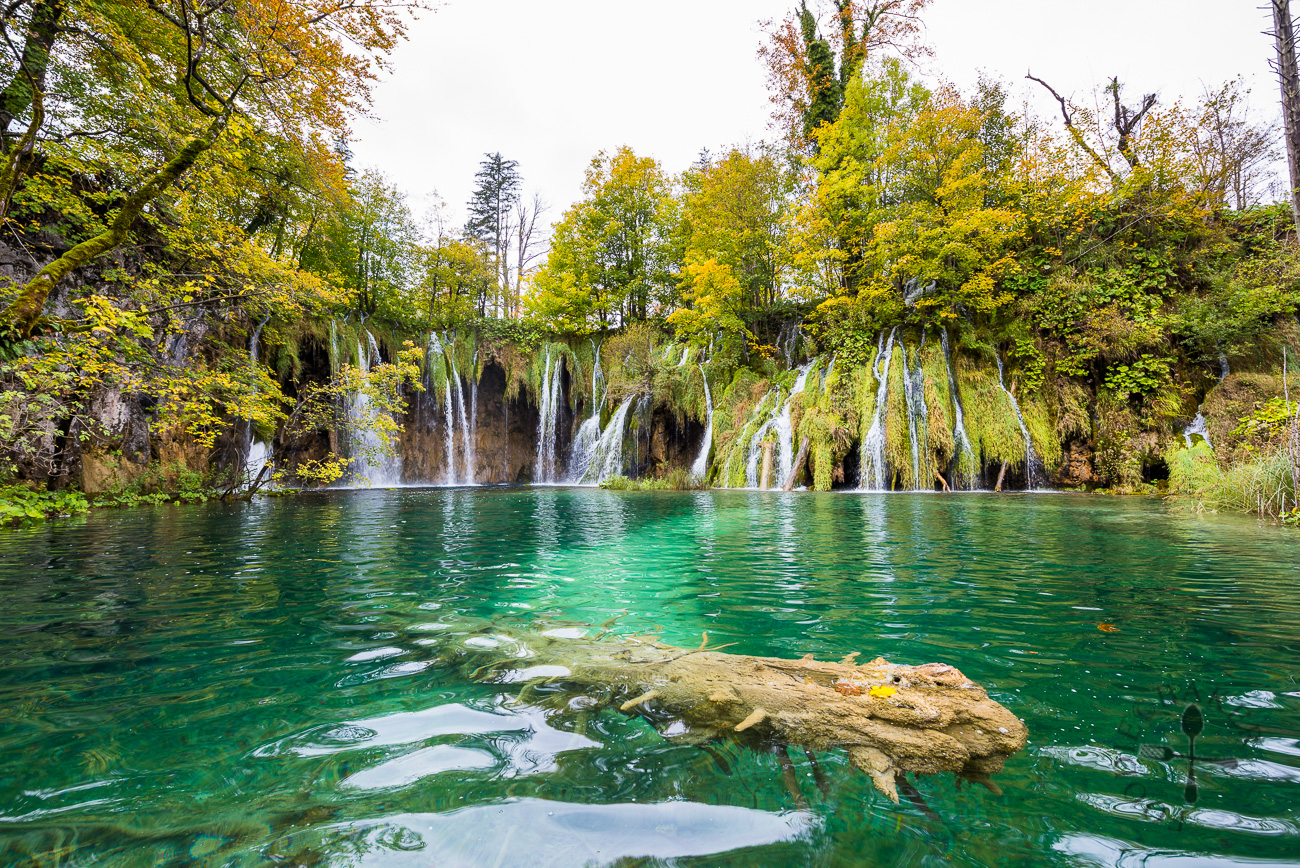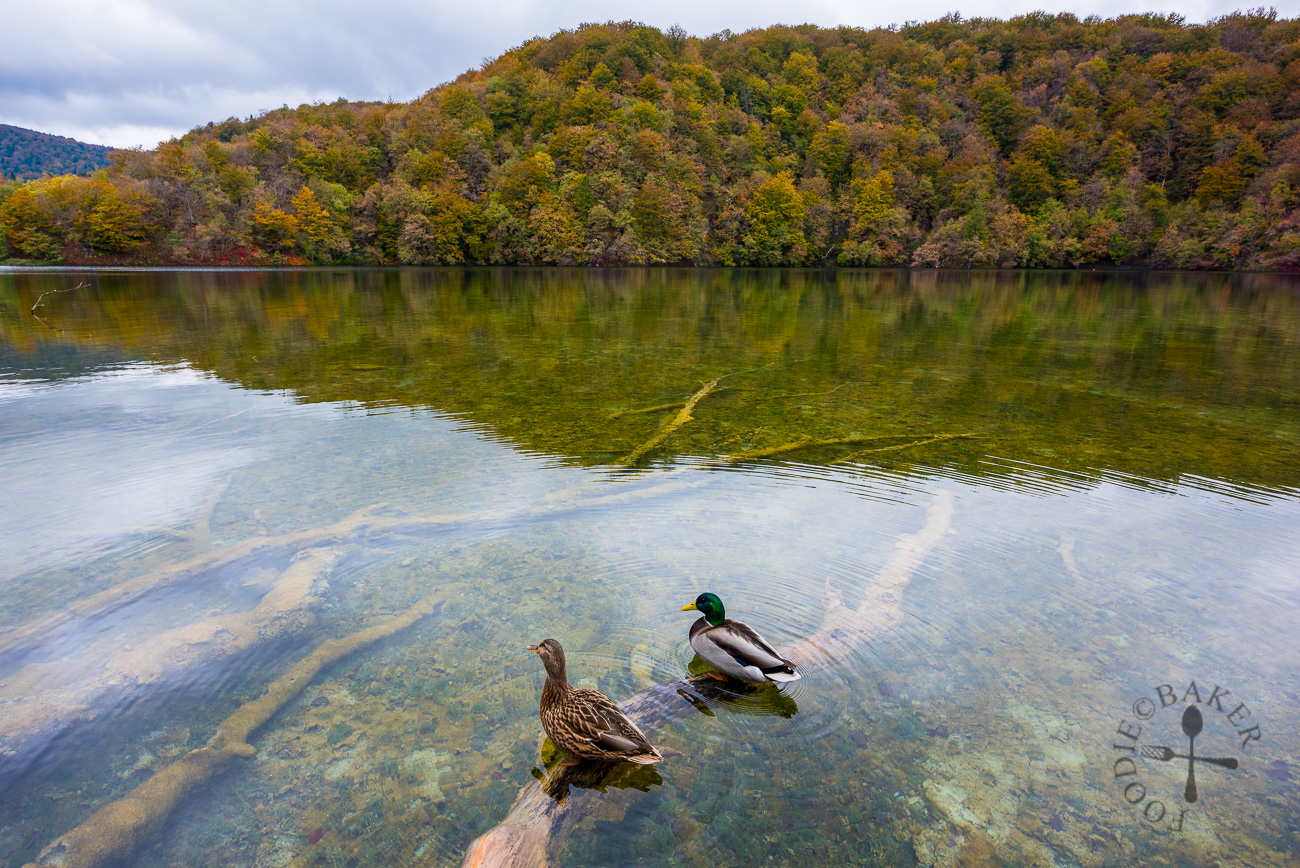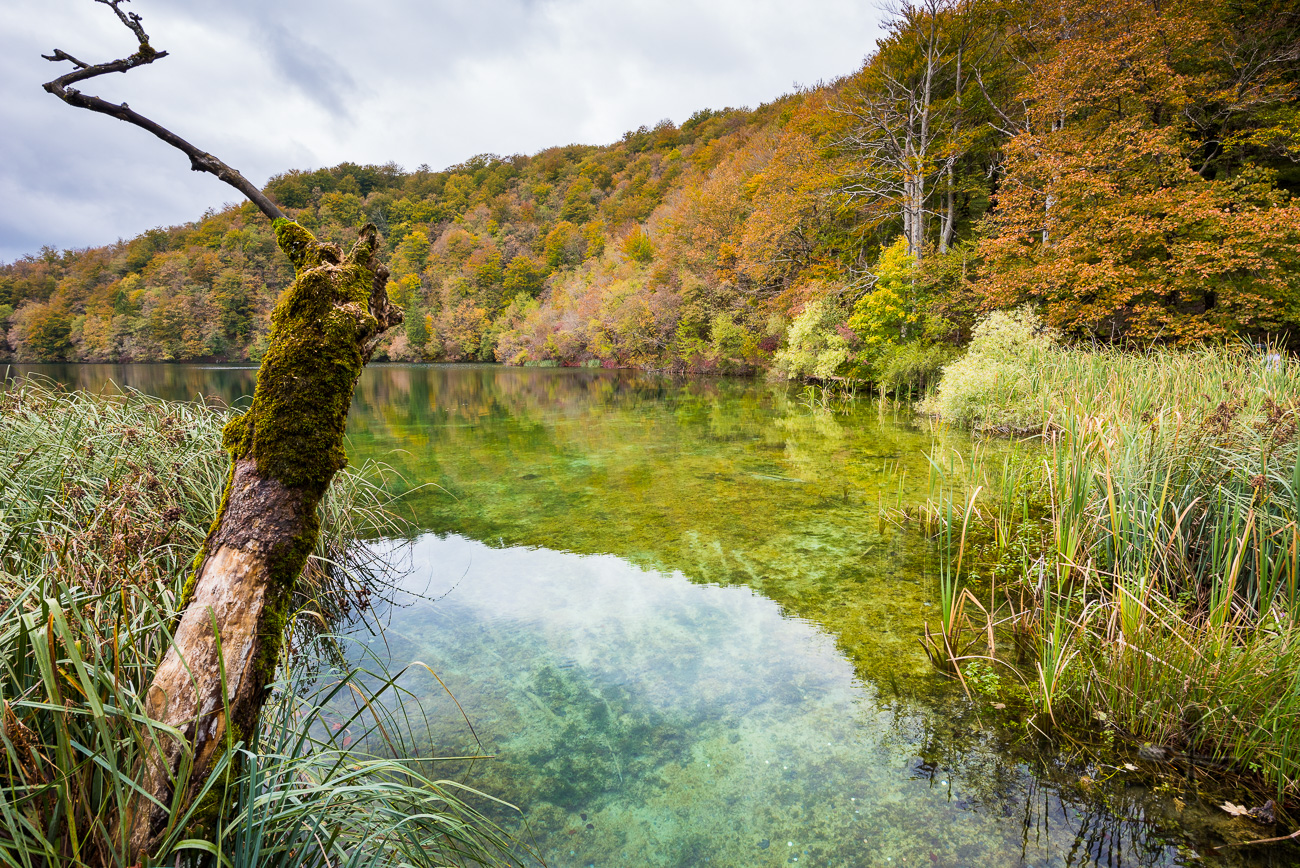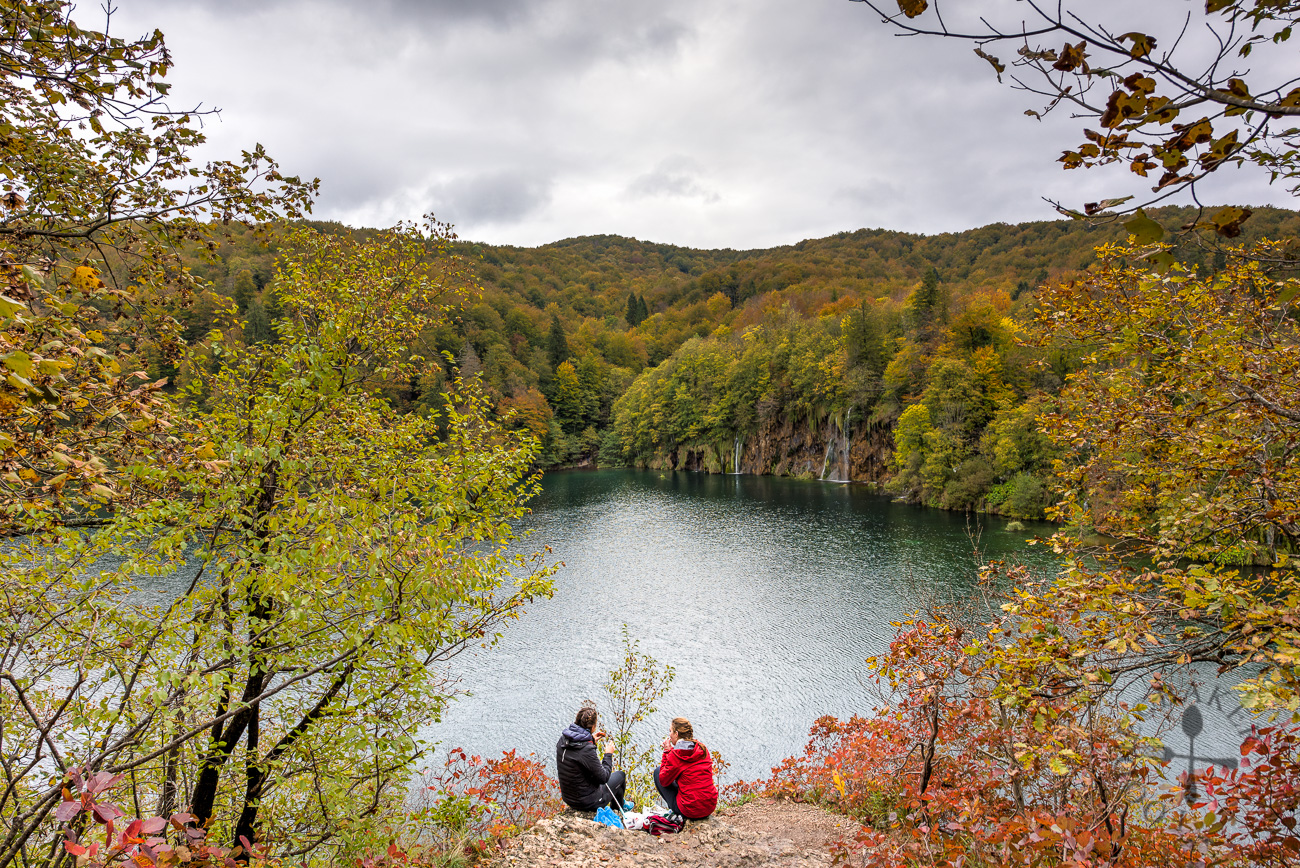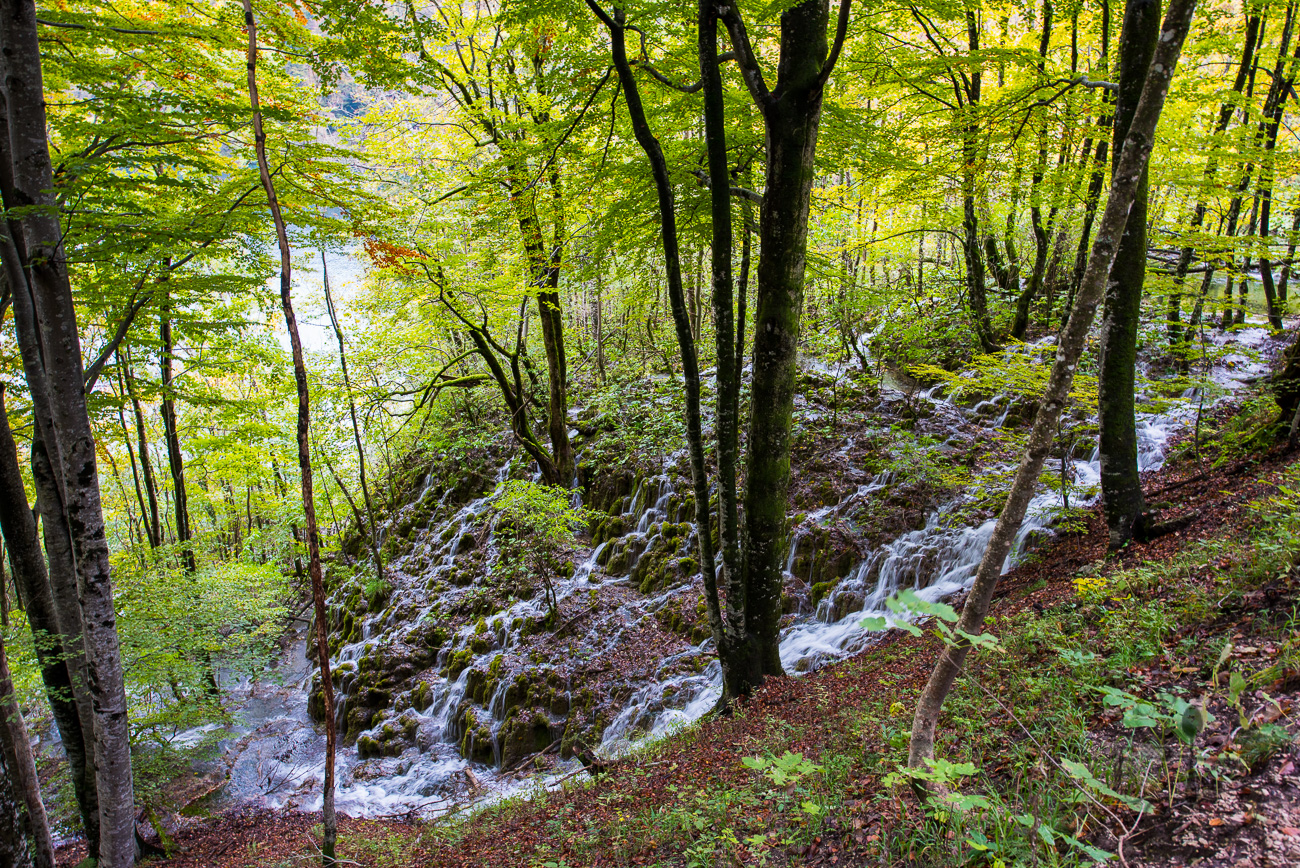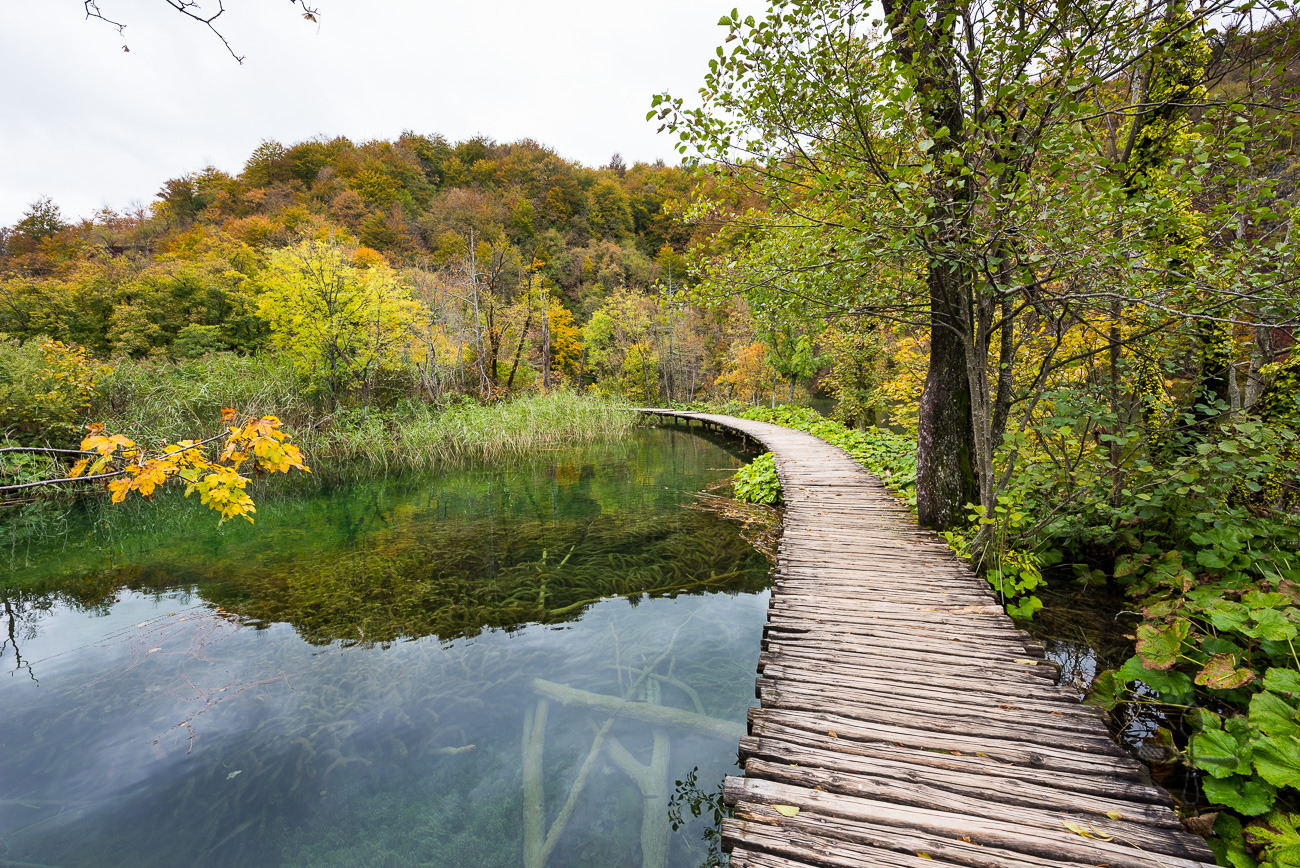 Finally…
Overall we had a really great time at Plitvice Lakes National Park and I honestly wished we had more time so we didn't have to rush through our hike. The only pet peeve I had was that, just like Krka National Park, there is no ban on smoking within the park. As such, we passed by quite a few smokers during our hike. I didn't spot a lot of trash bins in the park, so I honestly hope that these smokers did not just throw their cigarette butts into the lakes. I hope that one day a smoking ban will be implemented in the park!
And that's it for my travel guide to Plitvice Lakes National Park! Stay tuned to the next travelogue!