How time flies, we are now in September! I hope you guys had a very delicious August, I know I sure did! (Not to mention it's also a very fattening August!) I received a total of 21 entries for the Choux Party (including mine it would be 25) and boy, all of them sure look scrumptious! Thank you so much for joining me in the Choux Party, it's been real fun baking with you all!
I've split the submissions between Sweet and Savoury and posted them based on the date of submission. Do check that your submission have been linked correctly to both your post and your blog and let me know if any link is not working!
Thank you, Small Small Baker, once again for allowing me to host this month's theme! I will be hosting another theme in December which will be based on Alcohol (and will be accepting both sweet and savoury alcohol dishes). But for now, let's head over to Joey's blog – Little Accidents in the Kitchen – for the next theme: A Palette for Pizza!
Let me stop talking here and off to see all the submissions!
---
Sweet
Double Chocolate Cream Puffs by me.
My Choux Buns Winter-Wonderland by Victoria from Victoria Bakes.
Gem Choux by me.
Paris Breast by Helen from The Dessert Fanatic.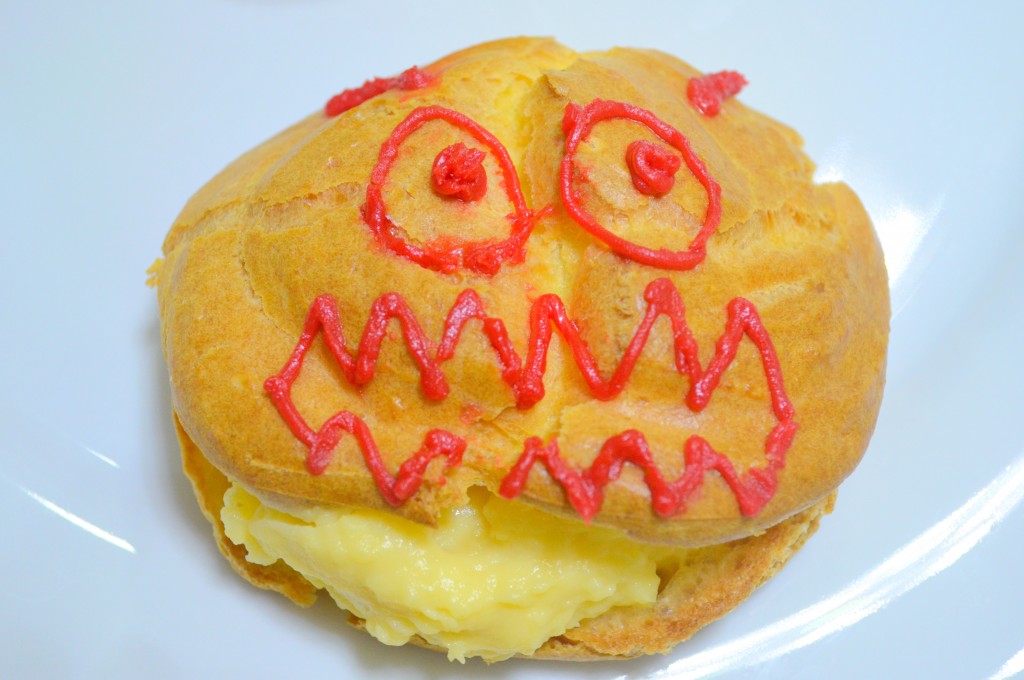 Monster Puff by Annarine from Miss Bakerholic.
Baked Churros by Jean from Bento Days.
Choux Doughnut by Joyce from Kitchen Flavours.
Green Tea Cookie Topped Profiteroles by Tray from Baking Tray.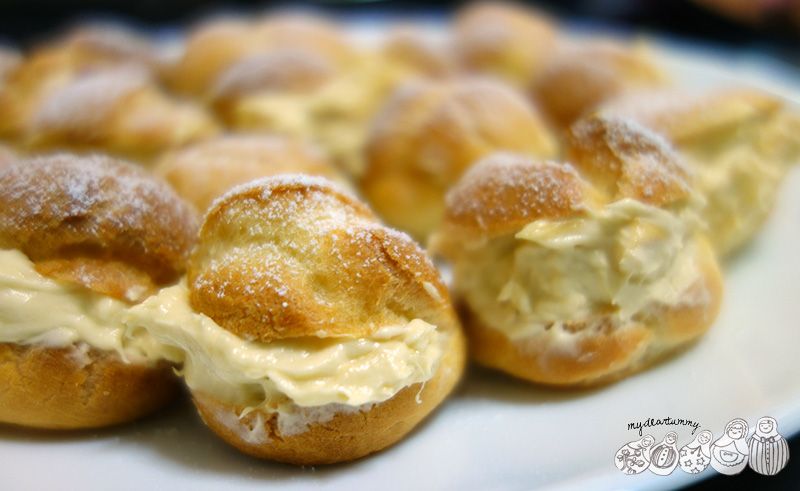 Durian Cream Puff by mydeartummy from mydeartummy.com.
Gluten-Free Cream Puffs by Charlie from Charlie Loves Baking.
Eclairs with Vanilla Pastry Cream by Ellie from The Unappreciated Baker.
Vanilla Custard Puffs by Veronica of Peng's Kitchen.
Durian Cream Puff by Corlin from Simple Delights.
Eclair Cake by Jean from Bento Days.
Sundae Bubble Crown by me.
Chouxros by grub from grub-town.
Cream Puffs by Miss B from Everybody Eats Well in Flanders.
Coffee Eclairs by Faeez from BitterSweetSpicy.
Rolled Chocolate Cream Puff with Custard Filling by Alice from ILove.ICook.IBake.
Cherry Profiteroles by Caroline from Pass the Cocoa.
---
Savoury
Gougères by Zoe from Bake for Happy Kids.
Parmesan, Bacon and Parsley Gougères by me.
Profiteroles with Tuna Filling by Lena from Frozen Wings.
Cream Puffs with Curried Minced Pork Fillings by Doris from Sumptuous Flavours.
Almond Choux Puff by Doreen (aka mui) from my little favourite DIY
---
Happy getting hungry!