Here's another Chinese New Year goodie that I love very much since I was a kid – Peanut Cookies! The traditional and authentic chinese peanut cookies are not easy to make at all – first raw peanuts have to be shelled and roasted. The peanut skin is then peeled off and the peanuts are ground into a powder. The peanut powder is then mixed with flour, sugar and oil into a dough before they can be portioned out and baked to deliciousness. These Peanut Cookies I'm featuring today are made via a shortcut method – by using Peanut Butter (hence the name Peanut Butter Cookies!) With peanut butter, all the roasting, peeling and grinding steps are redundant, and they are almost as delicious as the traditional ones!
Making these cookies is really easy because no mixer is needed! All you need is to combine the ingredients together, knead them into a dough, scoop them into round balls, brush them with egg wash and they are ready for the oven! Just note that a good-quality peanut butter is a must to yield delicious peanut butter cookies. I would have used Skippy brand (my favourite peanut butter spread), but I ended up using a local brand here as it's a lot cheaper and thankfully the cookies still taste good. Both chunky or smooth peanut butter will work here – it depends on what kind of cookie you like. Icing sugar is used instead of any other kind of sugar because it will give the cookie a melt-in-mouth-texture. Salt is added to balance out the sweetness and to just give a hint of saltiness. I used canola oil as I couldn't find any peanut oil here, which would have made them even more peanut-y.
These peanut butter cookies won't fall apart when you hold them in your hands but once you put one in your mouth, it will just crumble and melt away. It's rich, peanut-y and sooo delicious that one cookie is definitely not enough!
| Step-by-Step Photos | |
| --- | --- |
| | |
| 1) Sift flour, icing sugar and salt into a large mixing bowl. | 2) Add in peanut butter. |
| | |
| 3) Add in oil. | 4) Stir with a rubber spatula or with your hand until a dough is formed. |
| | |
| 5) Scoop a spoonful of dough and roll into 1-inch balls or scoop 10 grams of dough and roll into a ball. | 6) Brush the top of the dough with egg wash, making sure they do not drip down to the bottom of the dough, otherwise the bottom may burnt during baking. |
| | |
| 7) Bake the cookies for 12 to 15 minutes until the cookies crack and the top is golden-brown. | |
Here are other Chinese New Year Goodies on the blog if you are interested!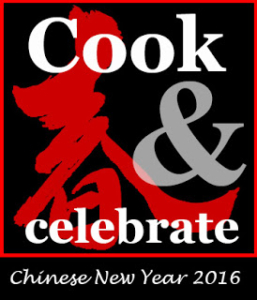 Chinese Peanut Butter Cookies
These Chinese Peanut Butter Cookies are quite dry, which is how traditional Chinese Peanut Cookies taste like. For the normal peanut butter cookies, check out the recipe here.
INGREDIENTS
180

grams

plain flour

40

grams

icing sugar

,

see Note 1

1/2

teaspoon

fine salt

100

grams

sweetened peanut butter spread

,

I used Skippy, chunky or smooth works

80

grams

peanut oil
INSTRUCTIONS
Preheat oven to 180C / 355F (not fan-assisted). Line a baking sheet with baking parchment. Set aside.

Sift flour, icing sugar and salt into a large mixing bowl. Add in peanut butter and oil. Stir with a rubber spatula or with your hand until a dough is formed.

Scoop a spoonful of dough and roll into 1-inch balls or scoop 10 grams of dough and roll into a ball. Repeat until all the dough is used up. Place them 1 1/2-inch apart from each other on the baking sheet.

Combine egg yolk and water together in a small bowl. Brush the top of the dough with egg wash, making sure they do not drip down to the bottom of the dough, otherwise the bottom may burnt during baking.

Bake the cookies for 12 to 15 minutes until the cookies crack and the top is golden-brown. Remove the baking sheet from the oven and let the cookies cool completely on the baking sheet before storing them in an airtight container (or in your belly!)
NOTES
I have re-tested the recipe in 2022 with Skippy peanut butter and found that 40 grams of icing sugar is sufficient (original recipe calls for 80 grams). As sugar content varies among different brands, the amount of icing sugar required may also vary. I will test the recipe again with natural/unsweetened peanut butter and update the recipe again here.
Adapted from Dine with Leny