This is my current favourite and by far, the most-produced cupcake combination in the kitchen, and I finally felt a need to blog about them. The very first chocolate and peanut butter combination came from here (pardon the quality of those photos heh), which is also a cupcake, but has a different cake recipe. It's a bit more troublesome as it uses the traditional "whip-the-butter-and-sugar" route. The second combination came from here, which is a layered cake with jam and peanut butter I made for my friend's birthday – and that is the combination I've stuck with ever since.
The chocolate cake is my current favourite chocolate cake base recipe – making it is super easy as it's a one-bowl recipe. Texture wise, it's heavier and richer than a genoise so it holds fillings well but not too overwhelmingly rich that makes you sick of the cake after a few mouthfuls. The use of a good-quality cocoa powder really helps to bring out the chocolatey note in these cupcakes.
I love filled cupcakes as it makes cupcakes so much more interesting. Imagine the surprise when you find that there's something hidden inside the cupcake! Fillings add in a whole new dimension of flavour and also help to keep the cupcakes moist. I've filled them with strawberry jelly, cream cheese frosting, chocolate mousse etc. I'm thinking of an exotic flavour to fill them in the next time, maybe sesame?
And if you love peanut butter, this frosting is definitely something to die for. I love it because I can control the amount of sweetness with salt (I love peanut butter that is more on the salty side). It's also creamy and so delicious with the chocolate cake base.
Making these cupcakes is not difficult and all the components can be made all on the same day. But what I like and tend to do is to bake the cupcakes a day before, then fill and frost them the next day before the party. You can also make the cupcakes even earlier and keep them in the refrigerator, just let them come to room temperature before serving so the frosting and mousse can soften.
So let's get baking!
| Step-by-step Photos | |
| --- | --- |
| Cupcakes | |
| | |
| 1) Measure the wet ingredients and sugar together in a large mixing bowl. | 2) Sift in the dry ingredients. |
| | |
| 3) Beat the heck out of the mixture until fully incorporated. | 4) Divide the batter and bake until the cupcakes are done |
| Chocolate Mousse | |
| | |
| 1) Melt some dark chocolate and let it cool. | 2) Whip the heavy cream until soft peaks formed. |
| | |
| 3) Fold in the whipped cream. | 4) And ta-da! Your mousse is ready. |
| Peanut Butter Frosting | |
| | |
| 1) Measure all the frosting ingredients. | 2) Beat until light and creamy. |
| Assembly | |
| | |
| 1) Grab your cooled cupcakes. | 2) Cut out a cone from the cupcakes so you have a cavity. |
| | |
| 3) Fill the cavities with the chocolate mousse. I am super generous with the amount of mousse filled. | 4) Replace the top of the cupcake, it's okay if it doesn't cover the mousse completely. |
| | |
| 5) Frost the cupcake with the peanut butter frosting. | 6) And decorate them if desired! |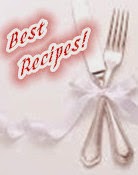 I'm submitting this to Best Recipes for Everyone May 2015 Event (Theme: My Favourite Desserts), organised by Fion of XuanHom's Mom and co-hosted by Aunty Young.
Chocolate Cupcakes with Chocolate Mousse Filling and Peanut Butter Frosting
Definition of "crowd pleaser" - One-bowl chocolate cupcakes filled with an easy no-egg dark chocolate mousse and frosted with an insanely creamy and delicious peanut butter frosting.
INGREDIENTS
Cupcakes
115

grams

unsalted butter,

at room temperature (1/2 cup)

115

grams

caster sugar

,

1/2 cup

200

grams

brown sugar

,

1 cup

1

teaspoon

vanilla extract

375

ml

full-fat milk

,

at room temperature (1½ cups)

250

grams

all-purpose flour,

2 cups

60

grams

good quality cocoa powder,

like Varlhona (1/2 cup)

1/2

teaspoon

baking soda

1/2

teaspoon

baking powder

1/8

teaspoon

table salt

,

1/4 teaspoon coarse salt
Chocolate Mousse
85

ml

heavy cream,

minimum 32% fat (1/3 cup)

80

grams

good-quality dark chocolate

,

melted and cooled
Peanut Butter Frosting
170

grams

unsalted butter,

at room temperature (3/4 cup)

225

grams

peanut butter,

1 cup

165 to 185

grams

icing sugar

,

sifted (1⅓ to 1½ cups)

1/2

teaspoon

table salt

,

more if desired
Assembly
Chocolate balls

,

optional
INSTRUCTIONS
Cupcakes
Preheat oven to 175 degrees Celsius (350 degrees Fahrenheit). Line cupcake moulds with paper liners and set aside.

Measure the butter, caster sugar, brown sugar, vanilla, milk and eggs in a large mixing bowl. Sift in the flour, cocoa powder, baking soda, baking powder and salt. Using an electric mixer, mix the mixture on low for 1 minute, then on high speed for 3 minutes, scrapping down the sides occasionally.

Fill the cupcake liners about 3/4 full and bake for 22 to 25 minutes until cake is risen and a skewer inserted into the center comes out clean. Let cupcakes cool completely.
Chocolate Mousse
Place the cream in a chilled mixing bowl. Whip the cream until soft peaks formed. Fold the cream into the cooled, melted chocolate until fully incorporated. If not using immediately, chill the mousse in the refridgerator.
Peanut Butter Frosting
Place the butter, peanut butter, icing sugar and salt in a mixing bowl. Beat for 5 to 7 minutes until light and creamy. Taste and add more salt or icing sugar to get desired sweetness and stiffness.
Assembly
Using a small paring knife, cut a cone out of the cupcake. Fill with chocolate mousse to the top. Cut off most of the small end of the cone and replace the top on top of the cupcake.

Place the peanut butter frosting in a piping bag fitted with a large star tip and frost the cupcakes. Decorate with chocolate balls if using.

Store the cupcakes in an air tight container in the refrigerator for up to 3 days. Let the cupcakes come to room temperature (let them sit on the table counter for about 15 to 20 minutes) before serving.
NOTES
- I've made the recipe with both dark and light brown sugar and found minimal differences. So use whichever brown sugar you have on hand.