Here's a second pasta recipe for this month for Little Thumbs Up! This recipe is "borned" when I was trying to clear my freezer items and saw that I have half a package of frozen spinach leaves stashed far behind... oops!
Combined with some cream and mushrooms, this is a quick and easy recipe to whip up. I threw in some chicken but it's really not necessary because the mushrooms are already meaty on their own. It will definitely be more flavourful to use portobello or porcini but since bunashimeji was on sale, I just couldn't resist not getting them!
During a pasta making class I signed up last year, I remembered the spinach was cooked in a pan until dry before being mixed with the cheeses (we were making ravioli). So, not wanting to add too much liquid in the pasta, I did the same, cooking the thawed spinach over medium heat until almost dry - you know it's dry when the spinach starts to get stuck on the bottom of the pan. There was really quite a lot of water coming out from the spinach, so I'm quite glad that I did this step.
In my last post I said I didn't really like full cream pastas, and yet this post I didn't add any stock to my sauce! That was because the mushrooms released some juices while cooking, which was then combined with cream, cutting back the overall creaminess. I've also added dried chili flakes as the spiciness will cut back some of the creaminess. It is still a bit more creamy than my usual pastas - so I ended up adding more chili flakes to my plate of pasta, hah!
Let's make this!
| Step-by-step Photos | |
| --- | --- |
| | |
| 1) Heat the spinach over medium heat in a saucepan so the excess water can evaporate. | 2) Remove the spinach when they are dry and starts to stick to the pan. Wash the saucepan and dry it. |
| | |
| 3) Heat a little oil in the saucepan and sear the seasoned and sliced chicken fillet until browned on both sides and cooked. | 4) Remove the chicken. |
| | |
| 5) In the same pot, saute garlic and chlli flakes together. | 6) Add in the mushrooms. |
| | |
| 7) Cook until the mushroom juices are released. | 8) Add back the spinach and the cooked chicken. |
| | |
| 9) Stir in cream and bring to a simmer. | 10) Stir in the spaghetti, adding more cream if you want a creamier sauce or some pasta water to loosen the sauce. |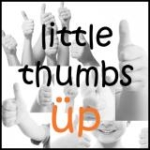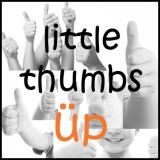 I'm going to submit this to Little Thumbs Up organised by Doreen from my little favourite DIY and Zoe from Bake for Happy Kids. This month's theme is Pasta / Noodles - hosted by Anne from My Bare Cupboard. The recipes are all linked at this post! Weekend is finally coming, time for more action in the kitchen!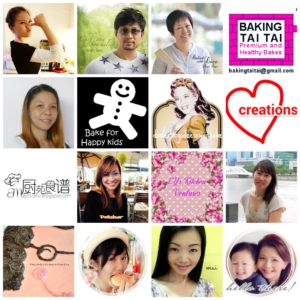 If you've been following me on Instagram and Facebook page, you will have noticed that a group of bloggers (including me) are collaborating to give away a US$160 Chinese New Year Ang Bao! Giveaway contest will start on 2 February 2015, so stay tuned on Foodie Baker for the details!
---
Creamy Spinach and Mushrooms Pasta
INGREDIENTS
150

grams

spaghetti

250

grams

frozen spinach

,

thawed and drained

3

tablespoons

light olive oil

2

chicken fillet

,

sliced thinly (optional)

2

cloves

garlic,

peeled and minced

2

teaspoons

chili flakes

,

more if you like it spicy

100

grams

mushrooms,

sliced

½ to ¾

cup

heavy cream

Salt and freshly ground black pepper

Extra virgin olive oil
INSTRUCTIONS
Heat a pot of water for the spaghetti and season lightly with salt.

In a saucepan, heat the spinach until almost dry - you can tell it's almost dry when the spinach starts to stick at the bottom of the pan. Remove the spinach and wash the saucepan.

Dry the saucepan and heat over medium heat. Add in 2 tablespoons of oil. Season the sliced chicken fillets with salt and freshly ground black pepper. Sear the chicken until browned and cooked. Remove and set aside. (Skip this step if you are not using any chicken.)

By now your pot of water should be boiling, add in your spaghetti.

Add in the last tablespoon of oil into te saucepan and add in the garlic and chili flakes. Sauté until fragrant and add in the mushrooms and cook until mushrooms have softened and juices are released. Add in the spinach, chicken and ½ cup of cream. Season with salt and freshly ground pepper. Bring to a boil and turn the heat down to a simmer.

Test your spaghetti - once it's al dente, drain and add into the cream sauce. Toss and coat the pasta, adding more cream if you want it more creamy or a little pasta water to loosen the sauce. Plate the pasta, drizzle with some extra virgin olive oil and serve immediately.
NOTES
- Instead of spaghetti, use linguine or fettuccine as they mop up the sauce better.
- Use whatever fresh and flavourful mushrooms you can find - I used bunashimeji, but portobello will be more flavourful and meaty.