There are many variations of marble cake recipes out there – many I've known to be be dense, buttery and greasy. I love this kind of cakes but I often stop myself after a slice as it's just too heavy and oily. But this, this is definitely waist-line dangerous as it's so light and tender that I can eat a whole load of them at one go.
Jump to: Step-by-Step Photos · Recipe
The lightness and tenderness of these mini cakes come from the method of making them. Instead of the traditional creaming the butter and sugar first then adding the eggs, the eggs and sugar are first beaten until light and pale, then melted butter is added. A larger than usual quantity of milk (125 ml; 1/2 cup) is also added, which makes the batter more liquid than the usual marble cake batter. I guess this was what gave the cakes such a light and tender texture.
The original recipe comes from Cake Keeper Cakes (again!) and it was meant to be a Zebra Cake, but since mine looks nowhere like a zebra (I think my muffin tin is too small), I decided to just call them marble cakes, heh. These cakes make delicious breakfast-to-go and afternoon tea-time (or coffee-time) snacks. Just be careful not to be addicted and over-eat – don't say I didn't warn you!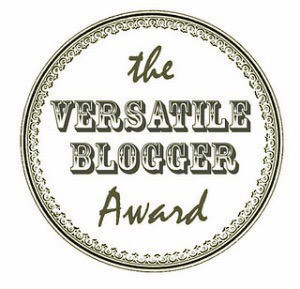 But just before I go into the step-by-step photos and recipe, I want to give some love and thanks to Teah from Rated Delicious for nominating me this award. Do hop over to her blog and give her some love – you'll find tried and tested (at least twice!) recipes with step-by-step photos on her blog, yummy! Thank you Teah for the nomination!
As part of the rules, here are 10 (5 as I can only think of this many) things about me (not sure if you'd find them interesting… oops!)
I'm currently living with my husband overseas and am enjoying my life (very much) as a stay-at-home-wife (haha!)
I finally have a large oven! Back in Singapore, the oven that I was using, at maximum, could only fit a 9-inch pan (the reason why I hate baking cookies).
When I shop for apparels, I'm usually very decisive; but when I'm shopping for bakeware / cookware / groceries – why are there so many choices and which one should I get?! Should I get one, or two, or all?! (You know what I mean…)
I love large dog breeds, but I probably will never be able to keep one as I'll be staying in an apartment in the future. (In Singapore, we are only allowed to keep certain small dog breeds in apartments.)
I have a major dislike for cafés in Singapore as I felt that the food are overpriced and not tasty. I'll only go there for the occasional coffee or I'm meeting up with friends, and I'd rather spend the money on hawker food.
I'm nominating this award to blogger friends that I've not nominated before, do hop over to their blogs and say hi! For those nominated, you don't have to follow the rules, just hoping that you can pass on the love!
May from 厨苑食谱 (Chinese)
Cheryl from Baking TaiTai
Jean from Bento Days
Dave from Dave Bakes
Dedy from Dentist vs Chef
Mir from Just About Baked
TT from Kirstyntt (Chinese)
Karen from Luvswesavory
Charmaine from Mimi Bakery House
Nasifriet from Nasifriet
| Step-by-step Photos | |
| --- | --- |
| | |
| 1) Whisk flour, baking power and salt together in a small bowl. | 2) Whisk cocoa and hot water in another small bowl. |
| | |
| 3) Combine eggs and sugar together in a mixing bowl. | 4) Beat with an electric mixer until thick and pale. |
| | |
| 5) Beat in milk. | 6) And butter, and vanilla. |
| | |
| 7) Sift in half of the dry ingredients and fold. | 8) Sift in remaining dry ingredients and fold. |
| | |
| 9) Here's the plain batter! | 10) Scoop some plain batter and mix with the cocoa paste. |
| | |
| 11) Drop alternate spoonfuls of batter into muffin tins. | 12) Then bake until the mini cakes are done! |
Mini Marble Cakes
Servings:
to 12 mini cakes
INSTRUCTIONS
Preheat oven to 175C / 350F. Line muffin tin with paper liners.

In a small bowl, whisk together flour, baking powder and salt. Set aside. In a separate bowl, whisk together cocoa powder and hot water. Set aside.

In a mixing bowl, beat eggs and sugar with an electric mixer on medium-high speed until the mixture is thick and pale. Turn down the mixer on low speed and beat in milk, butter and vanilla.

Sift in the flour mixture in two batches and fold in gently. Scoop 1/3 of the batter (about 1 cup) into the cocoa paste and mix well.

Drop alternate spoonfuls of vanilla and chocolate batter (in the ratio of 2:1, i.e. 2 spoonfuls of vanilla followed by 1 spoonful of chocolate) into the paper liners. Bake for 18 to 20 minutes until a skewer inserted into the center of the cake comes out clean.

Let the mini cakes cool completely on a wire rack before storing them in an airtight container. If weather is hot, store the mini cakes in the refrigerator.